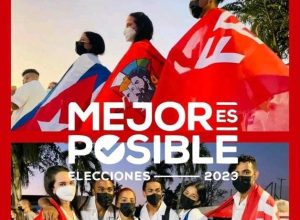 Antonio Eduardo Aguilera Franco, recognized professional in the Construction sector in Ciego de Ávila and multi-awarded in national and foreign events, declared his interest in attending the vote early on the 26th, taking into account the democratic and participatory nature of the people in the elections to form the new Parliament in Cuba.
With his inescapable attachment to work after more than half a century as a specialist in mining exploitation in the Greater Antilles and other nations, Aguilera Franco said he felt proud to be part of the great army of the White Helmets, who mostly bet on the united vote on this tenth piece of legislation.
Although he was born in Holguín and studied mining engineering in the extinct Soviet Union, it was the Avilanian territory that offered the greatest opportunities that allowed him to become the only explosives specialist in the central region and to be crowned on several occasions as National Vanguard of the CTC and the National Association of Innovators and Rationalizers, ANIR.
Regarding the national elections of Deputies to the Cuban Parliament, the engineer Antonio Eduardo Aguilera Franco, expressed his delight at the integrity of the nominees and the leadership of the new generation, now ready to face great challenges in socio-political and economic development of Ciego de Ávila and the country.