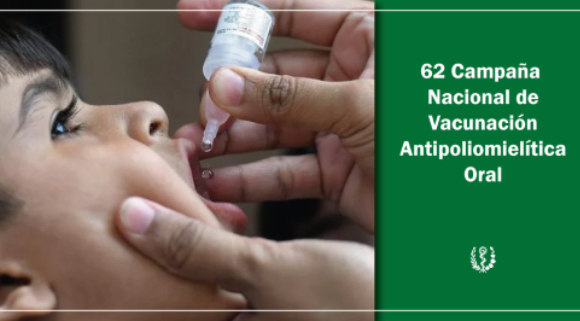 The second stage of the 62nd Polio Vaccination Campaign will take place in the province of Ciego de Ávila from next April 24 to 29, in which children from one month to two years of age will receive another dose and will be reactivated for those who are nine years old.
Infants who cannot be vaccinated due to illness or other causes on that date they will have a recovery phase between May 2 and 6. This second stage will coincide with the Vaccination Week of Las Americas.
Medical and nursing staff will work in different locations qualified as vaccinators in urban and rural areas, to immunize all the little ones in the avilanian territory. In the first phase, which took place between February and March, they were vaccinated children from one month of age and up to two years, 11 months and 29 days old.
Poliomyelitis is an infectious-contagious disease, which affects the central nervous system, mostly in children, and can cause muscle atrophy, paralysis, deformity and even death.
Cuba in 1995 received the Certification of Eradication of Poliomyelitis, by the Pan American Health Organization for being the first country to Latin America in eliminating this terrible disease.
It is worth noting that on this small Caribbean island, the entire population under 72 years of age is protected against this highly contagious, with more than 900 million doses of the vaccine anti-poliomyelitis administered to its population.