As of the end of August, issues raised by the population living in 32 of the 58 Popular Councils of Ciego de Ávila were resolved through the materialization of the Cuban Program for the Transformation of Neighborhoods and Communities, which this year has the support of more than 77 million pesos in the province.
Isabel Eng Pernas, head of the Government Secretariat in the territory, told the Cuban News Agency (ACN) that the more than 1,860 actions carried out solved 236 demands of Avilanians living in 85 districts, located in vulnerable communities and for which a budget was allocated with the aim of transforming the environment and improving the quality of life of its inhabitants.
The repair of nine pharmacies, 29 schools, 42 warehouses, 11 transportation stops, 83 medical offices, 23 sports areas, 17 social circles and 11 Gastronomy units are some of the benefits already shown by this government initiative, which has been booming since the last months of the previous year.
Of this total budget, of which only some 13 million pesos have been executed, financing was allocated to help 574 mothers raising their children alone, and to purchase footwear for 159 children, added Eng Pernas.
Road repairs, elimination of 277 dirt floors, 124 changes of lighting fixtures, completion of 40 subsidies, are some of the other problems that were solved by this program at the end of August.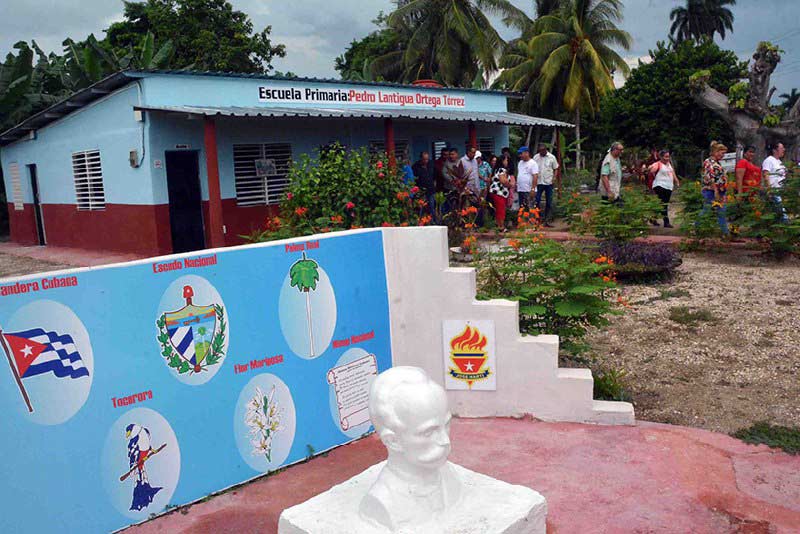 Among the communities benefited are La Serrana, La Garita, El Palmar, Tuero, La Yamagua, El Salao, El Manatí, La 30 de Manga Larga, El Manguito, Las Brisas, La Calera, Las Cuevas, Blanquizal, Santana, Jagüeyal, Carolina, La Clementina, Santiago Rojas, Salina, El Frutero, Orlando González, Segundo Congreso and Limones Palmero.
Nilda Bárbara Rodríguez Castillo, president of the Popular Council of Orlando González, in the municipality of Majagua, told ACN that the five doctor's offices and the family nurse's office are a source of pride for the 5,445 people of the district, since they are as good as new after undergoing capital repairs.
Meanwhile, in Segundo Congreso, also in the town of Majagua, the little more than 300 inhabitants have a grocery store, a point of sale and a park, the latter conditioned under the shade of a leafy tree.
For Ermes Barroso Morales, 71 years old and neighbor of the place, to see the food store near his house has been a dream come true, because in the meetings with the district delegate that was a repeated request of those who live there, distant about two kilometers from the head town.
The people never tired of repeating that request, there are more than twenty of us who are over six decades old and it was very difficult for us to go to the town to get the milk for our diet, a food that in recent times was brought at any time of the day from the diary company, in Ciego de Ávila, Barroso Morales told the Cuban News Agency.