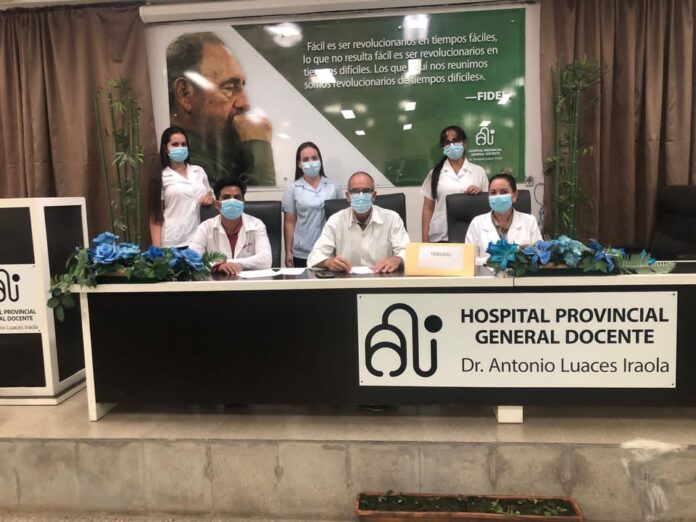 In an effort to raise the professional level and stimulate scientific research at the Dr. Antonio Luaces Iraola provincial general teaching hospital in Ciego de Ávila, the Science and Technology Forum 2022 was held.
This is part of the event «La salud avileña tiene corazón» (Avilanian health has a heart) and the members of the jury analyzed 132 works presented.
Three of these researches were so interesting that they received the Relevant Award: Preventive effect of Curmeric, nasal drops, in respiratory diseases in health workers, by the authors, Master in Science Yelec Estrada Guerra and Dinora García Martín, and doctors Yadira Estrada Guerra and Yuleysi Zamora Viera.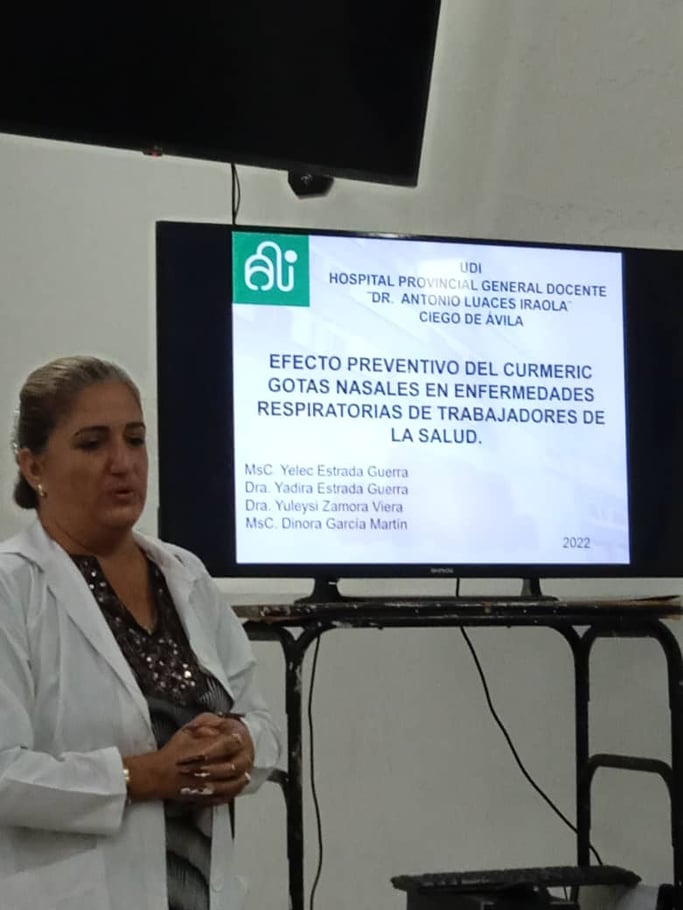 In addition, Relevance of the emergency fundus examination in children, presented by avilanian physicians Waldemar Marrero Ochoa, Daniel Yulius Mayea, Yoarsig Oñoz Galves, Yudelsy Santos, Yisel García Cepeda, and José Herrera Porro.
And the third Relevant Award corresponded to the work Prevention and treatment of amblyopia in pediatric corneal ectasias, research presented by Masters in Science Karyna Castro Cardenas, Yaney Zayas Ribalta and Yulius Daneel Mayea Diaz and Dr. Linnette Martinez Cereijo.
Other works deserved the categories of outstanding and mention, due to the interest of the subject they address.
The scientific and research activity at the Doctor Antonio Luaces Iraola provincial hospital in the avilanian capital city will continue in the year 2023 as one of the main work objectives.