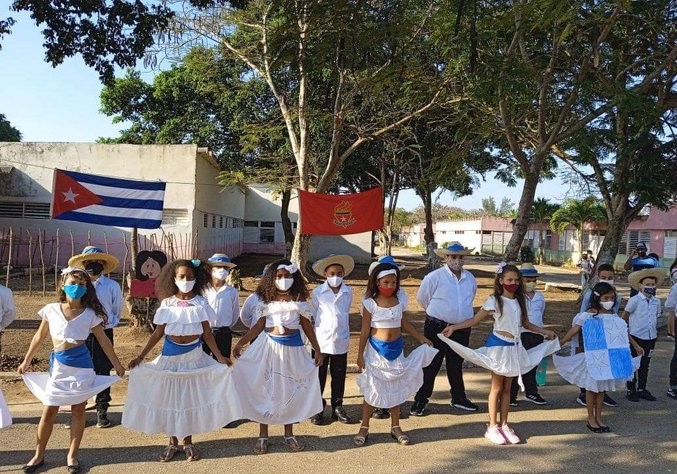 Among laughter, songs, children's music, dance, poetry and traditional games, the pioneers of Ciego de Ávila celebrated the 62nd anniversary of their organization.
In the educational institutions of the province, a special moment was dedicated to the friend of «The Golden Age», an occasion in which dramatizations of the works Three Heroes, The Black Doll and The Pink Shoes are presented.
The Rhythmic Bands festival, an excellent show and activities of the Pioneer Explorer Movement in which they demonstrate their abilities and skills for life in the field are part of the festivities.
Maritza Cárdenas Pérez, a sixth grade student, asserted that today is a holiday, because there are plenty of reasons to continue being the first to study, dream and make history.
In the central activity in the province, which was based in the Ciro Redondo municipality, three pioneers and an educational institution were awarded the April 4 distinction, for the results of the organization's work.
With creative initiatives in each educational institution, the avilanian pioneers celebrated the birthday of the OPJM, an authentic national creation and forge of love for the Homeland since childhood.