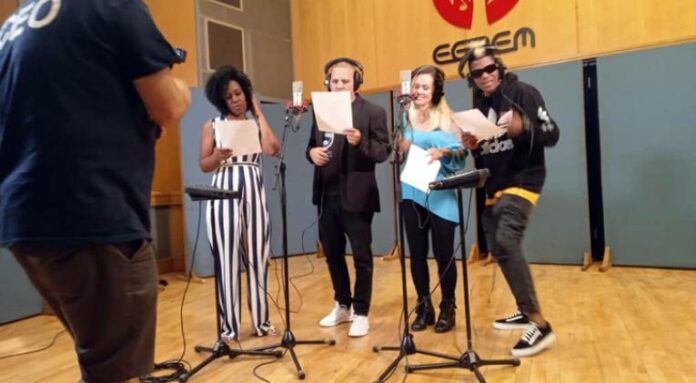 «Ciego de Ávila is a town that has always loved Arnaldo very much and has been represented in all times with his music. I think that this song will be one more step in this familiarity and they will feel very represented, because right now Avilanian Beat is something that is present in all the institutions, in the people of Ciego, and everywhere you can breathe this phrase, this feeling», commented Betzayda Velázquez, a young musician who has joined the song that these days has been recording the «mulato acelera'o» of Ceballos, another gift for the homeland from which he has never left completely:
«Of course a big part of my heart is still in Ciego, in Ceballos, there in the little town where I was born and where I did my first mischief; just ask the neighbors and my mom…», she admits in a jocular tone, but with a nostalgia that she is not interested in disguising, nor could she, since she has already sung it a lot, and adds: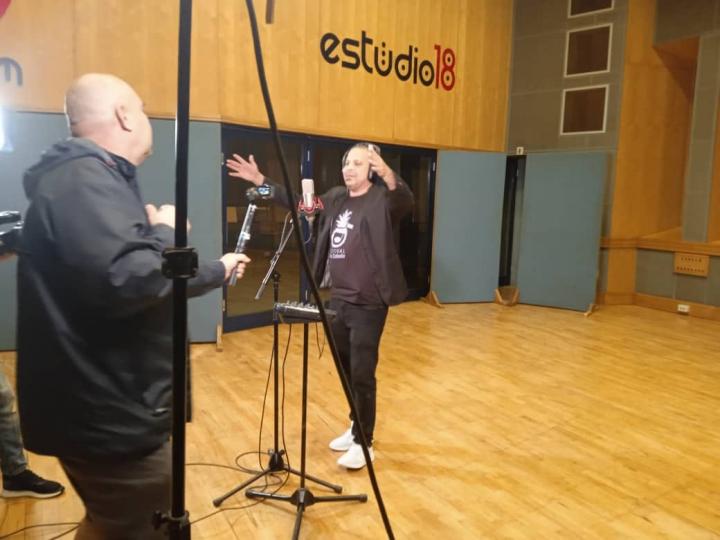 «So, of course I accepted right away when the authorities of the province proposed me to make the theme that would accompany that whole movement that has turned the #LatirAvileño, more than a slogan, into a feeling, an impulse, a force to work and enliven the pride for Ciego de Ávila.»
From the land of the pineapple, which could now also be justly called «the land of the Talisman», came Betzayda and a restless boy who introduces himself thus: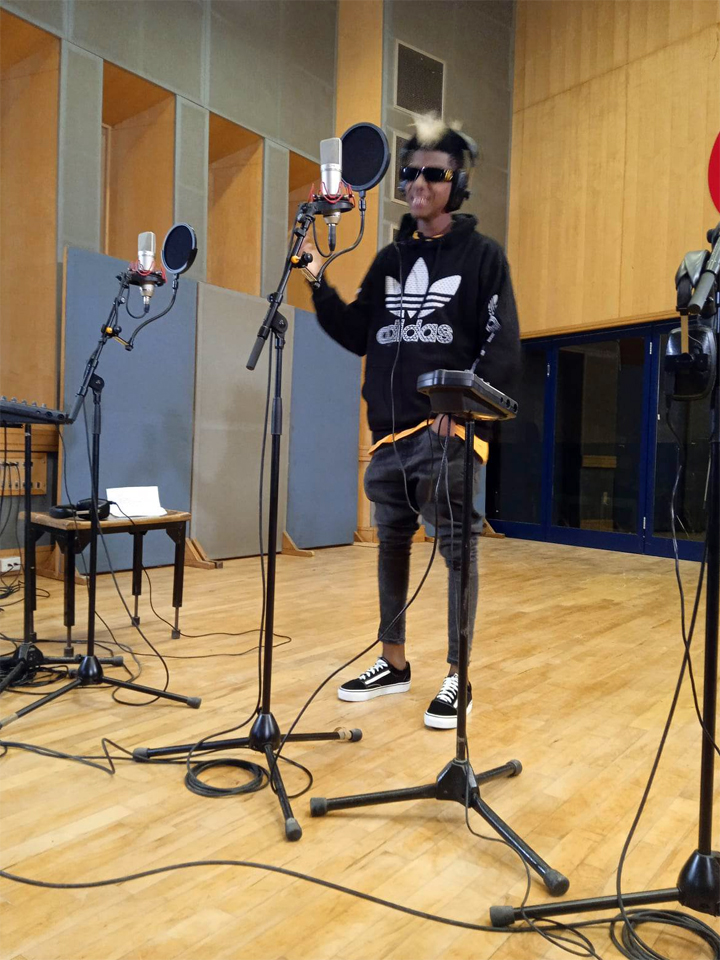 «I am from Ciego de Ávila, I have always been from Ciego de Ávila; everybody knows me as Papi Yordanky, singer and director of the Súper Parranda de Ciego de Ávila and I want to tell you something very important: this is pure feeling. Many thanks to Arnaldo, who is always in front giving his heart. This is very important for us; with much affection and love we have embraced this song and everything we are going to do is for Ciego».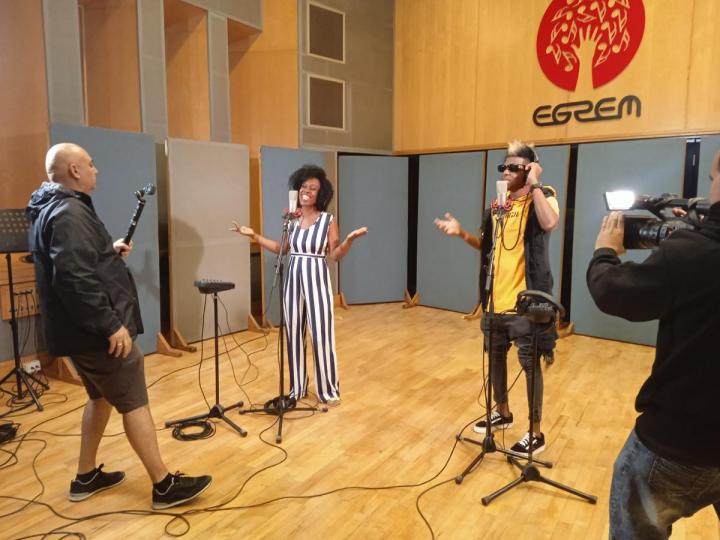 Geordanky Manrique assures that he was able to insert himself quickly in the dynamics of the song: «Thank God, very well. This was a bit of a rush, although the music always has similar things, this is something different from what I usually do; it was all very fast, a bit improvised, but rich, putting effort and heart for all the people of Ciego».
Betzayda is an «adopted» Avilanian, I say, and «aplatanada«, she rectifies. She is a native of Santa Clara, went to Ciego for social service after graduating from the middle level of music and something very strong left her there:
«The first thing that caught me was love, and the other thing is that Ciego de Ávila has given me the opportunity to grow as a musician. It has opened the doors to Cuban music, because I am the director of a Cuban music group called Aroma, and also in classical music I have achieved great things with the Provincial Concert Band; in addition, in the project Música abierta, of master Juan Carlos Corcho Vergara, where we make music of all kinds, from the most classical to the popular concertant».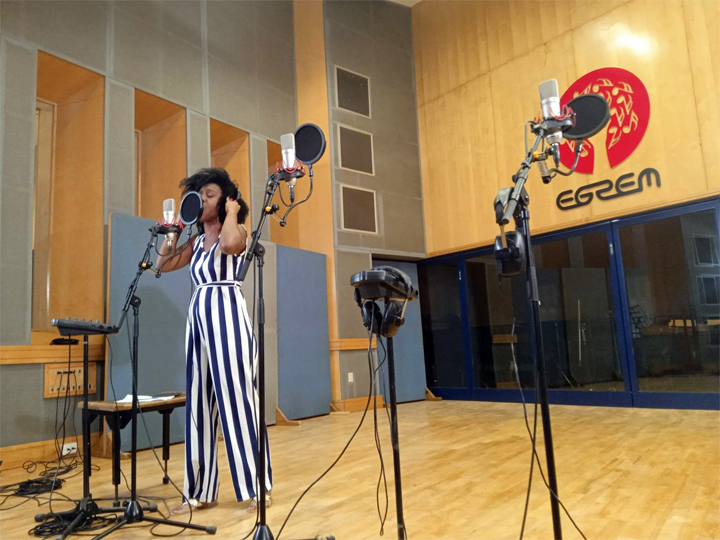 Do you already feel like an avilanian native?, I ask her, and she doesn't hesitate: «Sure. Ciego de Ávila has given me everything: my family, the son I have and the musical growth as well».
Then she speaks in the plural: «We have loved this song. It has been something magnificent, a unique experience, we had never been professionally in a studio like this, they are the Egrem studios, it is something iconic. We've really got to know the subject and I think the result is going to be very good.
This reporter is sure of that, because she has already listened to it and danced to it with the creators in Studio 18 of Egrem, but also because there is a permanent and deep-rooted spirituality in it, since it came from the inspiration of Arnaldo, until it crossed generations in the voices of Betzayda and Papi Yordanky, all moved, shaken precisely by that which they call #LatirAvileño.