The population of Majagua paid tribute to Camilo and Che by means of a pilgrimage to the areas of the locality Playita, where they deposited their flowers as a token of admiration and affection.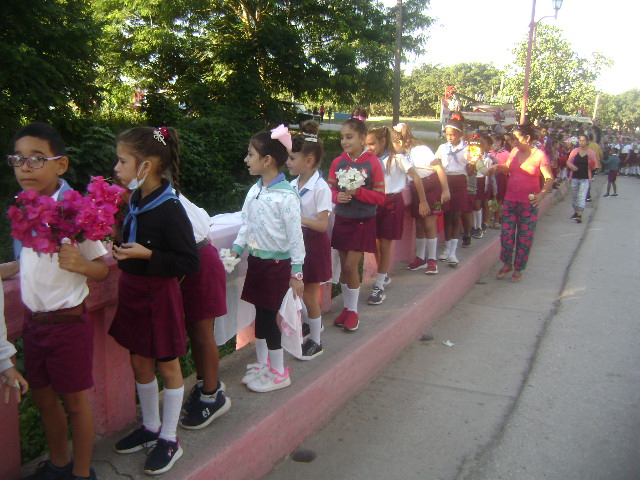 Students, workers and people in general headed by the leadership of the Communist Party of Cuba and the Government Body, moved from different points of this head town to the cozy recreational facility surrounded by the waters of the river symbol of the territory.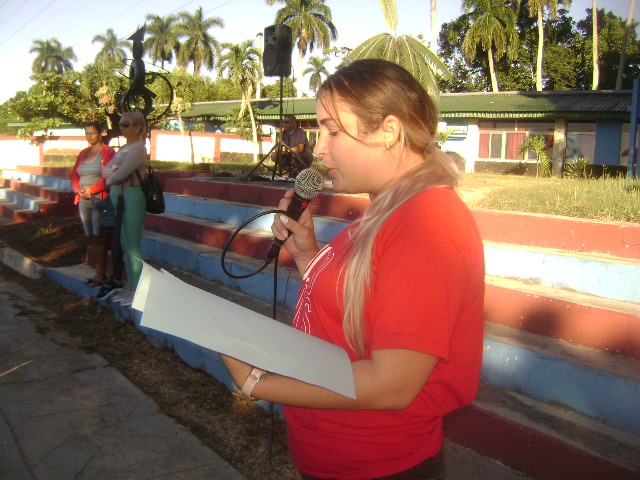 Juliet Díaz Gómez, first secretary of the Municipal Committee of the Communist Youth Union, in her speech specified. «Today we reaffirm our commitment with the continuity of the Cuban Revolution, because we are heirs of the legacy of our heroes, of the commander in chief and of all those who fought to maintain our freedom and our sovereignty». To which she added «In tribute to Camilo and Che and all the young people who, like them, put the name of Cuba on high, let us turn every day into a resounding victory of socialism and a commitment to defend to the last drop of blood if necessary the conquests of our irreversible Revolution. Long live Camilo and Che forever!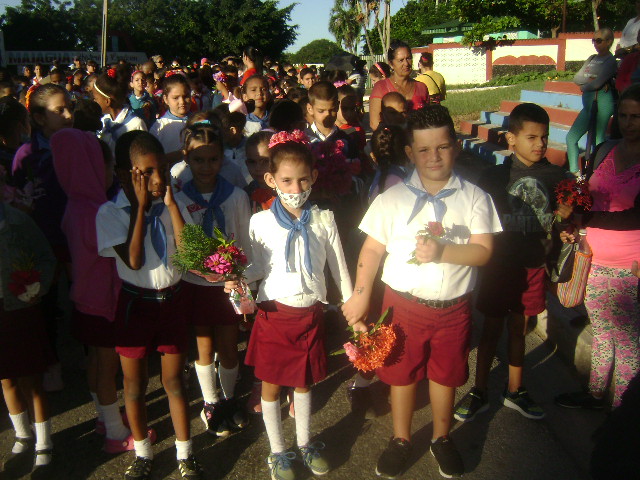 This act of tribute to the lord of the vanguard and the heroic guerrilla member concluded the activities related to the ideological journey Camilo-Ché, which began last October 8 and which allowed the development, among other initiatives, of talks with members of the Association of Combatants of the Cuban Revolution, visits to historical sites and the realization of volunteer work days.