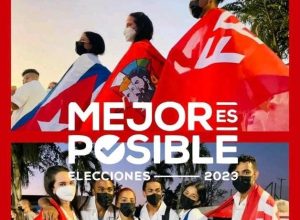 Marlenis Báez Valdivia, Vice-President of the Provincial Electoral Council in Ciego de Ávila, highlighted the level of integrity that characterizes women from the territory who are candidates for Deputies to the Cuban Parliament.
In statements to the press in the midst of the preparations for the National Dynamic Test this Sunday, March 19, Báez Valdivia envisioned the success of the exercise taking into account the level of participation, organization and discipline shown by the authorities involved in the activity, as well as by the force that the females give to any assigned task.
Likewise, she referred to the educational and professional level of the nominees, including Indira Milagros Fajardo Ramírez, President of the National Institute of Music, Reina de la Caridad Torres Pérez, Head of the Department of Information and Communication of the Provincial Government and Viviana Martínez Cárdenas , President of the Assembly of Popular Power in the Ciego de Ávila capital.
In the central Pineaple Land, 23 candidates for Deputies were selected from the base with a very equitable balance towards women, who will represent the people in the island parliament after verifying the rich revolutionary trajectory that identifies them within the community.