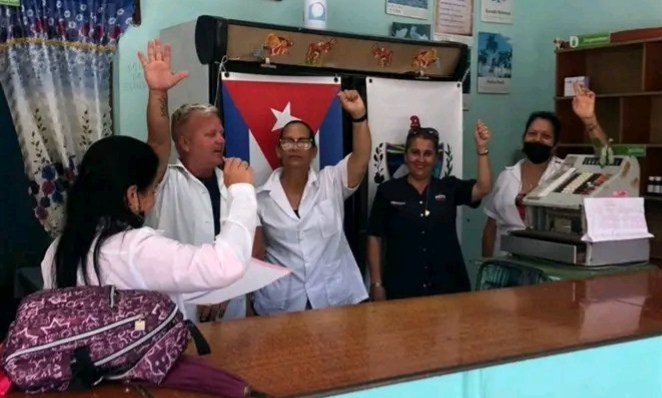 In special morning meetings held in workplaces in the province of Ciego de Ávila, the will to consciously vote in favor of the Family Code in the referendum scheduled for the 25th of this month was made clear.
The labor collectives materialize their support to the call of the Workers' Central of Cuba and its national unions to approve the law that defines duties and rights, and constitutes an advanced and exemplary text for its humanism.
During these meetings, organized by the trade union sections, the Avilanian workers emphasized the preponderance given by the Family Code to love and affection as the axis on which family relations revolve.
To achieve the materialization of the new legislation, the participation of Cuban workers and their union movement has also been transcendental, so saying Yes for the Family Code would be another vote for Cuba, as expressed in the special morning meetings in entities of the territory, scheduled between the 2nd and 20th of this month, said Mariset Hernández Rodríguez, member of the Provincial Secretariat of the CTC.
In addition, the trade unionist highlighted the support of the leadership cadres of the workers' organization, integrated in work commissions, with a view to attending the process before, during and after the voting in the 10 municipalities.
For his part, Liván Izquierdo Alonso, member of the Central Committee of the Party and first secretary in Ciego de Ávila, expressed his conviction that the people will turn the referendum into another victory of the Revolution, in which the participation of 331,900 voters is estimated, who will go to the 895 polling stations to vote.
These polling stations will be set up in schools, work centers, medical offices and 69 homes. In addition, 11 special polling stations will be set up in bus and railroad terminals, hospitals and other institutions.