Important constructive actions in the two provincial hospitals of Ciego de Ávila improve the conditions to pregnant women who require medical treatments or attend the birth of their babies.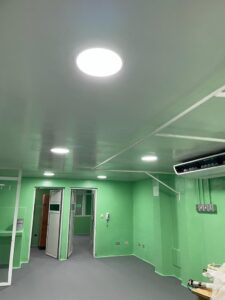 The reopening of the delivery and caesarean unit, completely remodeled and qualified with conditions of excellence, is already in operation at the Doctor Antonio Luaces Iraola hospital in the Avilanian capital.
Recently, the pregnant room was inaugurated at the Capitán Roberto Rodríguez Fernández General Hospital, in Morón, as part of the decisive effort day in greeting to April 19.
Both actions offer greater conditions for the attention to pregnant women and contributes to optimize the work of the Maternal Child Program in the territory.
The Avilanian hospital centers are constantly remodeling processes and it is necessary that the population and their workers extreme the care of the improved areas to remain in optimal state.