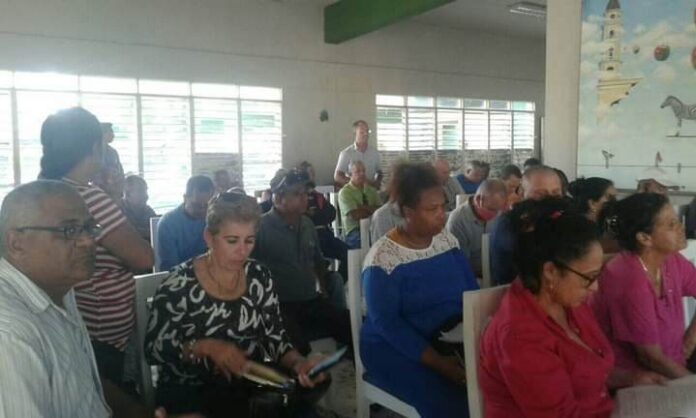 Liván Izquierdo Alonso, member of the Central Committee of the Party and First Secretary in Ciego de Ávila, participated in the checking of the proposals, pending tasks and other topics of interest, in the Roberto Rivas Fraga Popular Council.
The historical approaches was one of the themes that marked the agenda of the meeting, which was attended by community factors and organizations that sponsor the constituencies, as well as party and government officials in the territory.
The Hydraulic Resources Department, one of the most affected by responses, works to eliminate leaks and solve pending plumbing connections in Martí streets, Martí passage, G and H.
In this sense, it was learned that once the work to eliminate leaks is completed, the improvement of the roads will begin, as well as the construction of two spillways for the deposit of solid waste, tasks aimed at achieving communal hygiene in the demarcation.
The highest political leader of the province was also interested in the construction of the Medical Office and the restaurant that would serve the Family Care System, social works proposed for execution and the completion of the 5th street warehouse.
Izquierdo Alonso called for greater involvement of the neighbors in the tasks that are carried out in the community, and thus seek initiatives to gradually remove neighborhoods and families from a situation of vulnerability.