The children, youth and adolescents of Ciego de Ávila celebrated International Students' Day yeserday with cultural political activities, special mornings, music, dance and sporting events.
Gladis Ruiz Marrero, Deputy Director of Education in the territory, informed that some received their graduation certificates and others will take exams, but all of them will be honored for their dedication and devotion.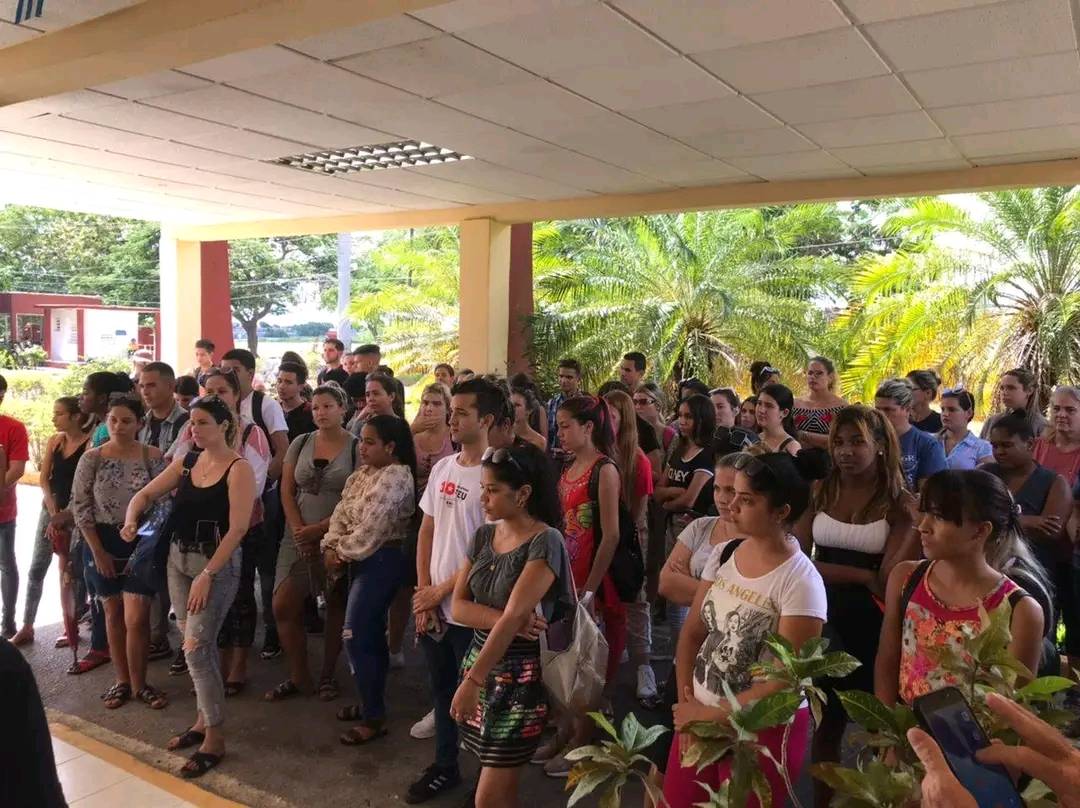 Kevin Marcos Delgado Álvarez, a university student, emphasized the reception received beforehand by the group of the Provincial Prosecutor's Office, which opened its doors to the future specialists of Law to celebrate such a significant date, together with María Victoria Sifonte Ayup, maximum representative of that entity and professors, who turned the day into an unforgettable moment.
In this sense, Master Heidys Donis Veitía, congratulated the members of the Law School and called them to continue being the mobilizing, creative and enthusiastic force that the country needs.
Julio Gómez Casanova, first secretary of the Party in the avilanian municipality, congratulated the school children on their day and said he felt proud to see the dedication of our youth, protagonist of the transformation in neighborhoods and communities.
Every November 17, the International Students' Day is celebrated in several countries, among them, Cuba, date chosen to pay tribute to the heroic resistance offered by a group of Czechoslovakian students to the Nazi troops in the streets of Prague, on this date in 1939.