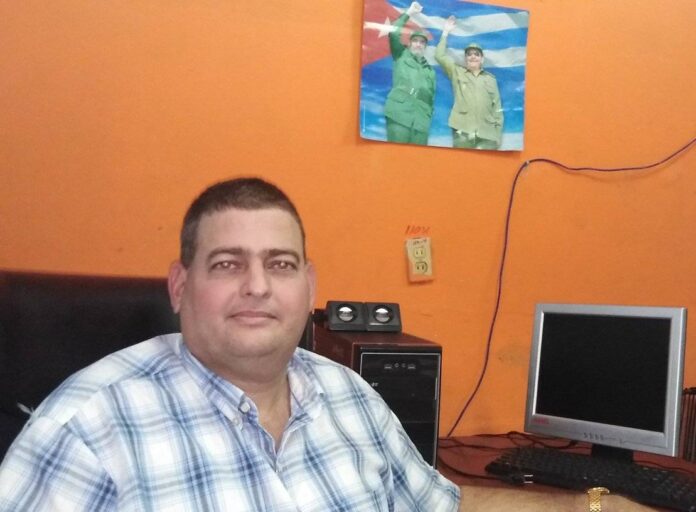 It is an all-inclusive project mainly focused on those who give birth to the land in Ciego de Ávila, as a tribute to the 65th anniversary of the Peasant Congress in Arms.
The Cuban peasantry is accustomed to put foot on the ground, hands to work and good face to any weather no matter how difficult it is to produce food for their family and the people, priority mainly of the more than 2,540 advanced producers in the central province of Ciego de Ávila.
«We have 2 thousand 544 leaders in that vanguard movement who have their farm well designed, fully in exploitation, with animal traction conditions, irrigation systems and high yields,» informed Wilfredo Martínez López, member of the Provincial Bureau of the National Association of Small Farmers (ANAP).
He explained that they are dedicated to the production of viands, vegetables, grains, fruits, tobacco, cow and goat milk, and honey, which is at its peak in November and December.
The ANAP leader pointed out that in order to increase the productive volumes in the cooperative and peasant sector, which today represents 78% of the total provincial agricultural production, challenges must be overcome to make more progress in the search for animal protein, especially milk and meat with the revival of livestock modules.
He emphasized that currently they are working on the process of contracting the productions for 2023, with the objective of continuing to strengthen the food sovereignty and nutritional education program that maintains stability in the sector.
«Today in the 10 municipalities of the province we contribute over 30 pounds per capita per month to the municipal self-supply program, to the state order and other destinations, based on the potential of the agricultural and sugarcane cooperatives, the latter with the responsibility also to tax food.
Besides the deficit, basically of fuels and inputs, what concerns do the associates have in the current ANAP balance process?
«There are currently more than three million pesos pending payment to farmers, another situation is the milk that is spoiled due to limitations for its collection by the Dairy Products Company and other issues that are analyzed in the commissions created to evaluate such problems».
The leader emphasized that the integral improvement of the organization today has as its motivation the 65th anniversary of the Peasant Congress in Arms, to be commemorated on September 21, 2021.
«We are in the first stage of homage to that anniversary, in salute to the 64th anniversary of the Triumph of the Revolution, in which we prioritize the direct linkage of the leaders with the peasants in their farms to know their concerns and the increase of the productive volumes with their own resources to reduce imports, applying agro-ecology and other solutions,» he concluded.