The candidates for deputies to the National Assembly of People's Power (Parliament) of this central province of Cuba, continue today the meetings with workers and residents of different communities, with a view to the next elections.
In the municipality of Majagua, the representatives of that locality visited the community of Limones Palmero, where they were interested in the fulfillment of the main agricultural activities and learned about the problems that affect the population.
The aspiring deputies learned of the difficulties with transportation, the ambulance service and the shortage of chemical fertilizers, necessary inputs for food production.
In this regard, Doctor Alberto Moronta, the only candidate from the health sector in Ciego de Ávila, elected by the municipality of Majagua, explained the complex economic situation of the country, and the impossibility of the health system to acquire medical supplies for the hospitals, and the technical equipment of ambulances.
In this regard, he pointed out that in each territory the emerging transportation services are resolved with state alternatives.
They were also concerned about the resuscitation actions of the town, the delivery of milk to the industry and the fundamental agricultural activities of the territory, mainly the cultivation of rice, in which seven producers in the area are involved, using the waters of the Zaza magistral canal. -Blind.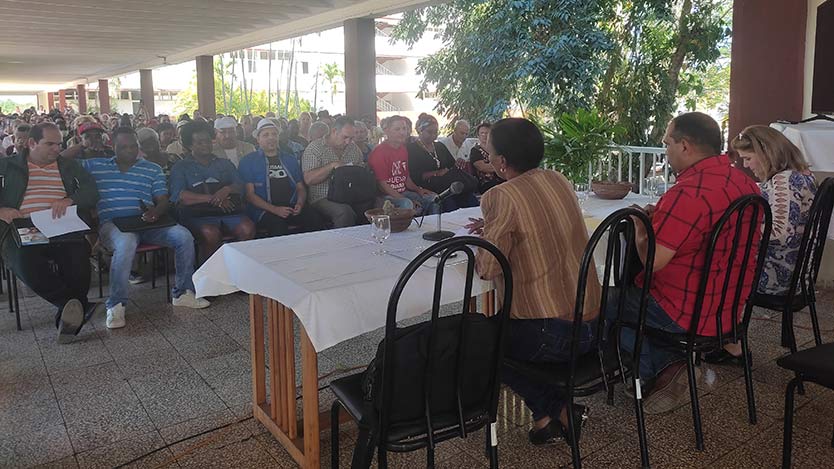 On the other hand, Humberto Fleitas, president of the governing body in Majagua, urged residents to work differently to achieve superior results and seek their own solutions in the community.
The 23 candidates for deputies to the Cuban Parliament for the Avilanian province, in addition to holding meetings in communities, schools, production centers and services, thus allow the population to get to know their possible representatives in the next Legislature up close.