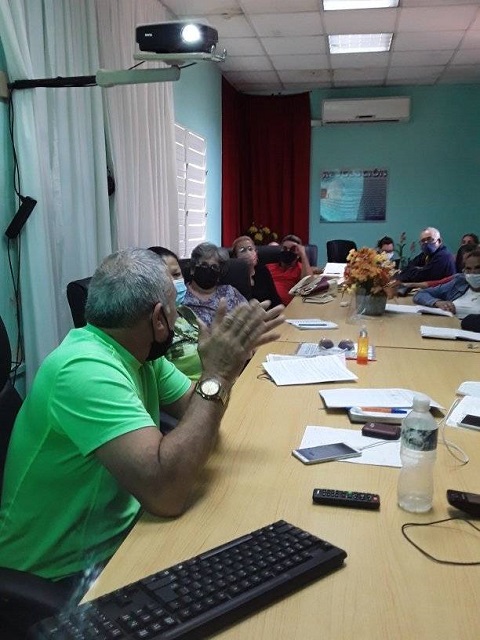 The successes and weaknesses of the work of the National Office of Statistics and Information (ONEI) in Ciego de Ávila, were analyzed during the annual balance of this entity with the presence of Ania Rosa Francisco Malde, lieutenant governor of the territory, Alain Castillo Valdés, director of industrial statistics and Marlon Milián Monzón, general director of economic, social and environmental statistics, of this company.
In the debate, the inconsistency in the delivery of information by the entities in the province stood out, which maintained a negative trend by not capturing one hundred percent of the data.
In this regard, Wacner Fernández Cristian, director of ONEI in Ciego de Ávila, explained that in order to improve this aspect, they are conducting studies in companies that allow them to know other data that they generate and that may be of interest for the management of their economy.
Among the projections for this 2023, the Avilanian Statistics and Information Office plans the training of the reporting centers, the preparation prior to the population and housing census, in addition to the implementation of modern applications for the execution of the statistical system.