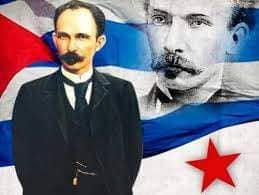 Students who opt for pedagogical careers and the University College, followed by the Association of Pedagogues of Cuba, will lead the pioneer parade in the municipality of Morón in Ciego de Avila on January 28, commemorating the 170th anniversary of the birth of José Martí.
This opening block will be followed by a representation of the Educa tu Hijo Program and then the Child´s care gardes with numerous allegorical initiatives to the author of the Versos Sencillos.
This year's Martí parade will have about thirty blocks, made up of students from different levels of education and will conclude with one that will include students from the Rafael Morales Pedagogical School and the Faculty of Medical Sciences.
According to the organizers of the parade on January 28, it will not only be participatory, but also multicolor, where characters from the literary work of José Martí and facets of his life and his work for independence will stand out. (Written by Leonel Iparraguirre González)