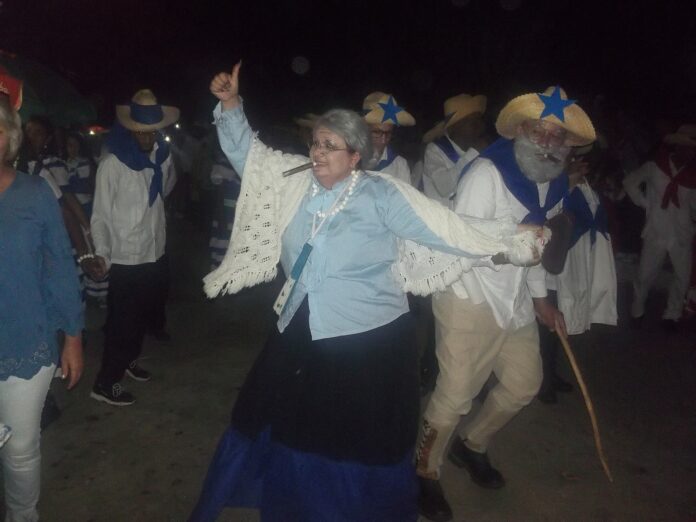 From this Thursday until Sunday, November 13, under the slogan of uniting traditions and with the execution of an extensive program of activities, the municipality of Majagua celebrates its fortieth day of culture.
The event dedicated to the natural promoters Eda Álvarez Bello and Jorge Chumilla Castellanos has options aimed at children, young people, adults and senior citizens, which will be held in the institutions themselves and in the areas created for that purpose.
Among the initial proposals are the pilgrimage to the tomb of Pedro García Méndez, creator of the blue and red flags, the festival «La muñeca negra» (The black doll) and the performance of the dancing groups of children, and from 10 o'clock at night the inaugural gala with the performance of artists from the town, the province and the country and at the end the club of the decade in the Umbrella unit of Maceo Street.
Among the activities on Friday, «El biblicultural por los caminos de la tercera edad» (the culture-library of elderly), the folkloric touch of the museum, the opening of the Rincón campesino in charge of the cast of the TV program Palmas y Cañas a provincial encounter of folkloric dances and the presentation of the Mariachi Cantares de Méjico.
Saturday offers sporting events, book sales, a new presentation of the cast from the capital of the country in the rural corner and at 6 pm was the time set for Majagua to dress completely in blue and red with the confrontation between the people of Don Pepe and Doña Joaquina as the main attraction of the event. While the Arbelio Armas Consuegra festival of rural parrandas will be on Sunday from 10 am.