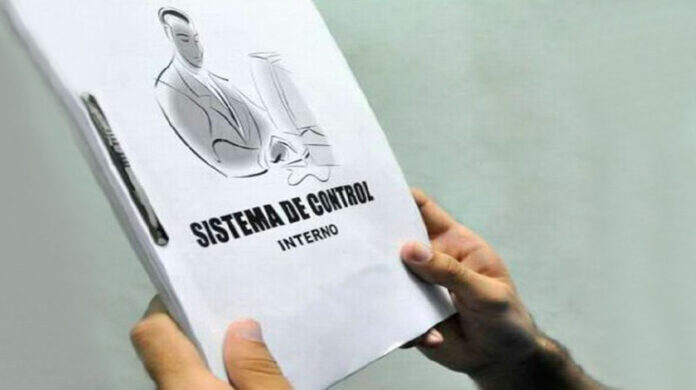 The XIV National Internal Control Check in Ciego de Ávila is carried out in eight entities linked to food production, tourism and import substitution, which show losses or excess profits.
On this occasion, the companies being audited are Flora and Fauna, Agro-forestry, Fishing Industry of Ciego de Ávila (Epivila), TaxisCuba, Crops-Collecting, Fishing Industry of Morón, Coffee facory and the Enterprise Base Unit (UEB) Trading Unit of Tourism ITH.
From October 19 to October 30, the implementation of the 43 measures designed for the business sector, the use of fuel, hiring and accounts payable and receivable will be inspected.
Albertina Luis Deilinois, a specialist in Human Resources and Institutional Communication in the Comptroller's Office of Ciego de Ávila, told the Cuban News Agency that the checks are guided by four booklets, also available on the website of the Comptroller General of the Republic.
The first one, she said, is related to the analysis of compliance with the regulations approved for the country's business system, mainly in those that produce goods and services for import substitution or export, and with the allocation of liquidity.
Booklets Two, Three and Four contain complementary programs to evaluate accounts receivable and payable, payment systems, fuel and contracting, she added.
The rigorous examination involves university students in Accounting and Law, supervisors, auditors, specialists from the National Office for the Control and Rational Use of Energy, and experts from the National Office of Labor Inspection and Standardization, Metrology and Quality Control.
Tania Díaz García, director of the UEB Trading Unit of Tourism ITH, acknowledged the importance of the control exercise in an organization such as the one she directs, since it is responsible for the wholesale marketing of products, which implies large inventories to be managed, according to digital Invasor.
The XIV National Audit of Internal Control is being carried out in 305 entities throughout the country and is an interactive process in which training must prevail because the essential objective is to fulfill the commitment to the people in the custody of the goods and resources destined to society and to do so with transparency.
Subordinated to the National Assembly and the Council of State, the Office of the Comptroller General of the Republic of Cuba was created in August 2009 when Law 107 was approved by the National Assembly.
Among its functions is to ensure the proper execution of the State budget, respect for legality in the general operation of the entities, while examining the conduct of the leaders and officials of the agencies and addressing the concerns of the population from all points of view.