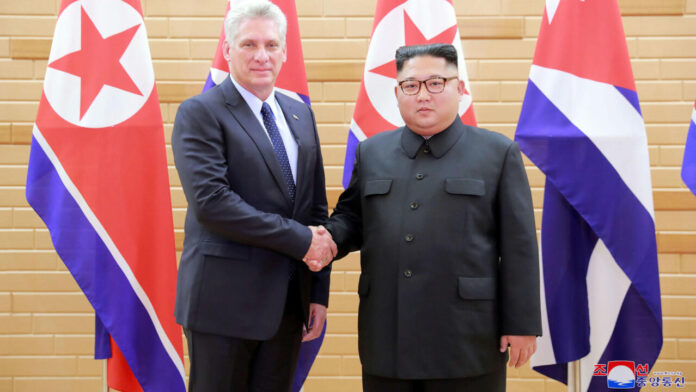 The President of State Affairs of the Democratic People's Republic of Korea, Kim Jong Un, on Friday congratulated his Cuban counterpart, Miguel Díaz-Canel Bermúdez, on the 64th anniversary of the revolutionary triumph.
The also General Secretary of the Workers' Party of Korea, stressed that for six decades Cuba has been firmly defending and developing the socialist cause, amid trials and challenges of history.
On the other hand, the Cuban Foreign Minister, Bruno Rodríguez, ratified to the new Chinese Foreign Minister, Qin Gang, the will to deepen bilateral relations.
He added that Cuba ratifies the will to implement the important consensuses reached and to continue deepening the historical and special relationship that unites both countries.