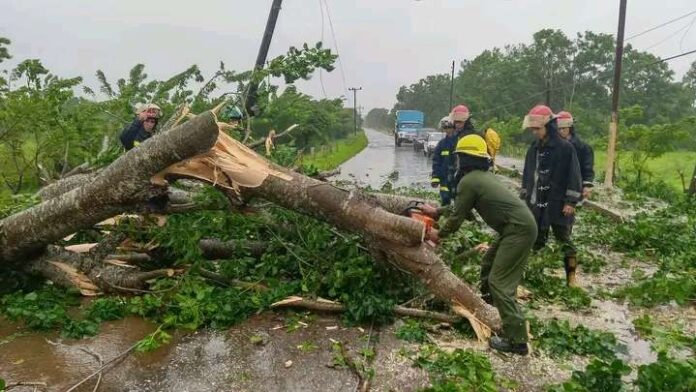 Niurka Ferrer Castillo, General Secretary of the Cuban Workers´ Union in the province, highlighted the protagonism, integrity and sense of solidarity that characterizes the workers' movement in Ciego de Ávila.
When evaluating the behavior of the forces of the region that intervene in the tasks of support to repair the damages caused after the passage of hurricane Ian through the west of the Republic, Ferrer Castillo qualified them as titans of these times.
From the very moment the damages caused by the climatic phenomenon in the provinces of Pinar del Río, Artemisa, La Habana and the special municipality of Isla de la Juventud became known, the avilanian heart beat was not long in coming and the number of professionals with vast experience, linemen of the electric sector and workers of the Telecommunications Company, among others, who are working hard in these territories, is not reduced.
Among the members of the group who arrived in the capital of the country are the young Alain Moreno Blanco and Yunier Alarcón Vargas, who expressed their willingness to multiply their efforts to complete the assigned mission as soon as possible and join the support brigades working in Pinar del Rió, the region most damaged by the meteor.