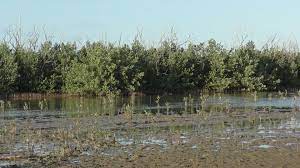 Among the responsibilities of the Company for the Protection of Flora and Fauna in the municipality of Morón is the safeguarding of the entire territory comprising the Great Wetland of Northern Ciego de Ávila, an intricate site that increases the challenge for the workers and specialists of this organization.
According to the statements of José Ramón Leiva Vilanova, worker of the Company Base Unit Humedal Grande, the main objectives of the company are fundamentally aimed at preventing the illegal felling of trees, poaching of animals and the prevention and/or extinction of forest fires.
Although Flora y Fauna workers are not empowered to impose fines, their work in environmental education is bearing increasingly tangible fruit and, according to Leiva Vilanova, infractions have decreased significantly in the wetland area.
The work of the Company for the Protection of Flora and Fauna is vital for the conservation of the environment, especially nowadays, when our country is increasingly threatened by the effects of climate change and the predatory action of man. (Llamil Ruiz González)