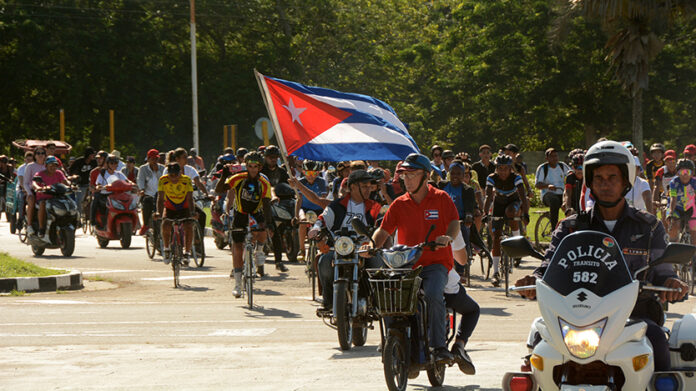 There would be no connection between the effort to pedal and the approval of a code that regulates the way in which families are formed and relate to each other, if it were not, precisely, for the effort. It has not been easy to reach this point where the only thing left for the norm is popular support.
Making visible in every possible way the relevance of a Code that settles old debts in terms of rights for a fundamental part of our society mobilized young people in Ciego de Ávila this Saturday.
Convened by the Union of Young Communists, the multicolored caravan toured the main streets and avenues of the city, waking up those who were still asleep and waking up the rest, who looked with a questioning face.
Then there were calls to vote yes on September 25 in the referendum, and then to repudiate the U.S. blockade against our country. That was between pedaling and pedaling.
The initiative follows a similar one that took place this morning in Havana, a different way of mobilizing people at the polls, after a long process of drafting and consultations.
Young members of the University Student Federation said that among the main reasons to vote yes for the Code is an indisputable one: the regulation does not take away anyone's rights.