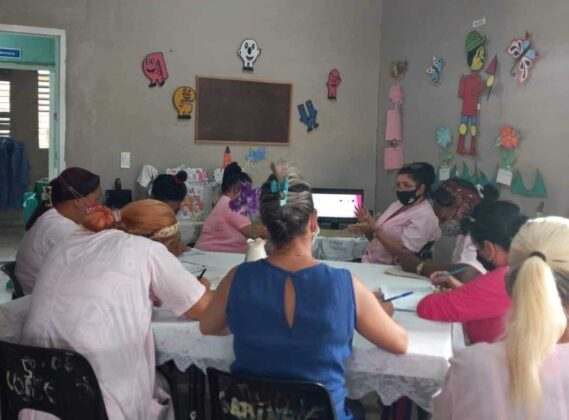 Along with the preparations to welcome the students on September 5th, the educators of each center in the province of Ciego de Ávila are developing the Preparation Seminar for the next school year.
Gladis Ruiz Marrero, deputy general director of this sector in the province, informed that the agenda of the meetings includes the teaching of History, political-ideological work and preventive work in the current scenario.
The leader added that during the meetings the processes, activities and tasks to be developed during the teaching stage, which begins in November and will last until July 2023, will be set out.
Wilfredo Ozuna Rodríguez, director of the Águedo Morales Reina Special School, assured that the seminar will help teachers to improve the classes, contents and didactics of each of the disciplines in order to achieve the integral formation of children, adolescents and young people.
In this sense, pedagogue Adonis Pérez insisted that the main challenge is the continuous work to achieve superior results in the efficiency of the teaching-learning process.
Methodologist María Antonia Mederos Roig, clarified that it is urgent to strengthen vocational training actions, the attention to twelfth grade students for entrance exams, as well as to prioritize the Pre-University Institute of Exact Sciences through the link with companies.
The educators of Ciego de Ávila are holding the Seminar in preparation for the next school year, with the commitment to make the words of Miguel Díaz-Canel Bermúdez, President of the Republic of Cuba, come true, when he said: it is urgent to activate ourselves and think differently, to propose solutions with courage, intelligence and creativity.