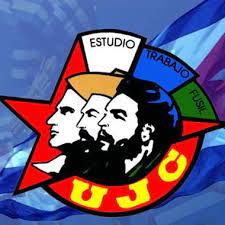 Under the slogan «A better youth», a meeting between representatives of various generations will begin in the municipality of Majagua the program dedicated to the 61st anniversaries of the Union of Young Communists and the 62nd of the José Martí Pioneers Organization.
Yuliet Díaz Gómez, first secretary of the Municipal Bureau, specified that in the areas of the La Playita recreational center, the meeting will be set for Tuesday morning with the objective that the experiences of these more than six decades are present in the work of the new generations.
They also include the proposals that will last until Tuesday, April 4, sports events, cultural activities «For a smile» at the Captain San Luis de Crucero de Guayacanes Special School and the «Guajiro Soy» Pre-Fair in downtown 5 September of the head town.
Pioneer camps, student night, and volunteer work at the El Edén agroecological farm, of the Popular Council of Mamonal, will also precede the recreational political act on Tuesday, April 4 in Plaza 26 de Julio and surrounding areas.