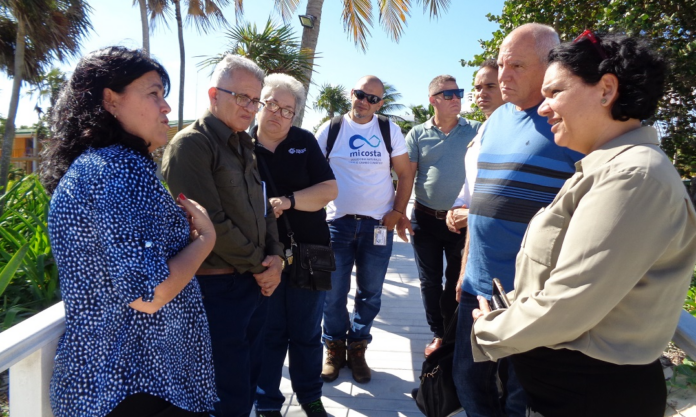 The Vice Minister of Science, Technology and Environment of Cuba (CITMA), Adianez Taboada highlighted in the central province of Ciego de Ávila the importance of applying a circular economy in the tourism sector of that territory.
«The purpose is to make better use of available resources and less aggressive environment,» explained the specialist.
During a meeting with workers and managers of the Meliá Cayo Coco hotel, in the Jardines del Rey destination, she urged the use of production and consumption models that guarantee sustainable development of tourism.
Taboada stressed that this is an economic and social system to produce goods and services while reducing the consumption of raw materials, water and energy sources and promoting the recycling of materials to turn them into new products.
Likewise, she called to reduce the use of plastics, due to its negative impact on the environment and to be in line with tourism trends worldwide.
For her part, the deputy director of the hotel, Niurka Hernández, stated that one of the objectives of the facility is the elimination of single-use plastic items, although it is currently difficult due to the lack of substitute materials.
She specified that they are working on the preservation and care of the resort and the vegetation surrounding the dunes, taking into account that the Meliá Cayo Coco aspires to National Environmental Recognition for Beaches for Tourist Use.
Hernández pointed out that from the Ecofriendly initiative they promote environmental culture with clients and workers through informative and educational billboards, with a view to the systematic care of the coasts, mainly the bathing areas and their surroundings.
During the working visit to Ciego de Ávila, the vice minister of CITMA also toured the Coastal Ecosystem Research Center; the Ciegoplast High Density Polyethylene Pipe Company, and the Máximo Gómez University. (Source: Prensa Latina)