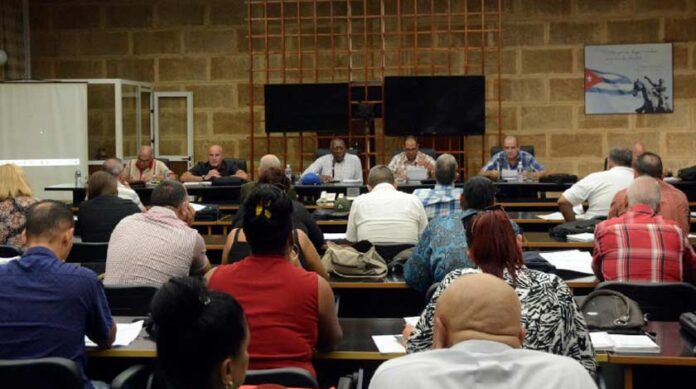 The Vice President of the Republic of Cuba, Salvador Valdés Mesa praised this Saturday in Ciego de Ávila its agricultural potential to lead the national program of food sovereignty and nutritional education in the country.
For the current cold season, Ciego de Ávila should increase in more than 1,400 hectares its crops among sweet potato, cassava, pumpkin, cucumber, tomato, eggplant and corn, including beans.
«These crops selected for the national balance will benefit, fundamentally, the territories affected by Hurricane Ian,» said Salvador Valdés Mesa, also a member of the Political Bureau of the Party's Central Committee.
Other topics widely discussed were the development of livestock modules for the production of meat and milk, the effective fight against the theft and slaughter of livestock, as well as the breeding of rustic hens in poultry farming.
In the meeting with the main authorities of the agricultural sector in Ciego de Ávila, the progress of the harvest repairs was also analyzed with a view to the 2022-2023 process.