The Day of Tribute to Health Workers began this Tuesday in Ciego de Ávila with an emotional activity.
The provincial event was held in the health area of the Belkis Sotomayor Polyclinic in the capital city, recognized for her good performance in assistance work for her community.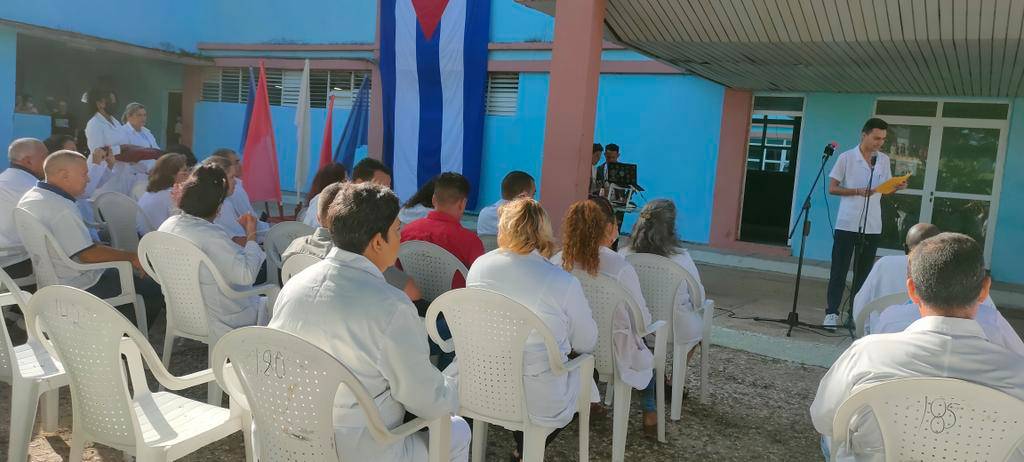 This activity also served to recognize outstanding workers and groups in the sector in the territory, which publicly validates the efforts to maintain the health of the population in spite of the shortages and difficulties imposed by the U.S. blockade on the island.
During the ceremony, Dr. Marta María Gutiérrez was awarded the Manuel «Piti» Fajardo medal for her more than 20 years of uninterrupted work in the sector.
Likewise, Eloy Rodríguez González was awarded the Labor Achievement Medal and the electromedical doctor Edel González Jiménez received a special recognition for his help during the recovery work in the sister province of Pinar del Rio, after Hurricane Ian.
The Day of Tribute to Health Workers will be extended until January 15 throughout the national territory, with a special distinction on December 3 to celebrate the Day of Latin American Medicine.