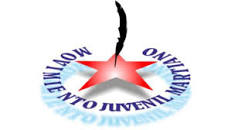 Confluence, an event for the necessary rhetoric and the best performance on the validity of the Cuban Apostle, was manifested this Friday by the Martí Youth Movement in Ciego de Ávila.
Claudia Ruiz Alpiza, president of the organization in the province, said that several works were presented which studies, based on significant precepts of the National Hero, have as common denominator to bring them to the current context of the island society.
Among the elements of supreme interest, the also Vice-president of the José Martí Cultural Society, pointed out the diversity of participants in the event, among which were children, young people and adults, a sign of the awakening of the people to know the educational richness of the author of the Golden Age and founder of the newspaper Patria.
The Confluence contest sponsored by the Martí Youth Movement in the territory after a wide exchange that reached the knowledge of more than three affiliates of the guild in the ten municipalities, is part of the activities planned in this region of the country in salute to January 28, 170th anniversary of the birth of the most universal of Cubans.