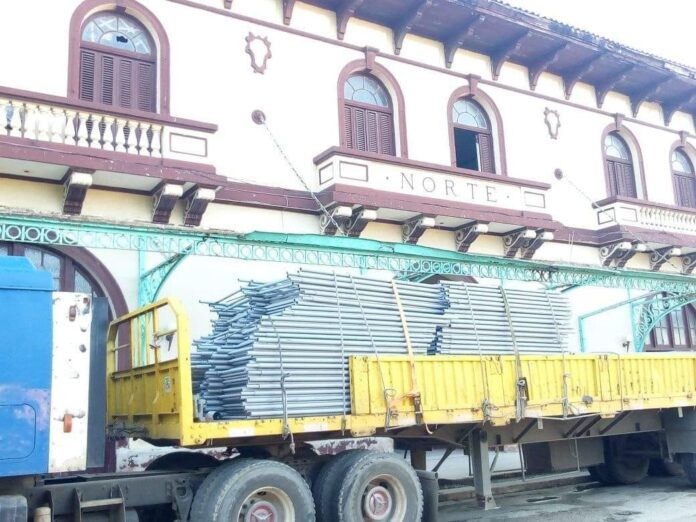 According to Tania Estrella González, deputy director of the Eastern Center of the Cuban Railroads, the conditions are ready to start this week the repairing of the roof and eaves of the Morón Railway Terminal.
According to the director, the required coordination meetings were held between Railway executives and the construction brigade that will carry out the works, in accordance with the budget allocated for the restoration this year.
This weekend, the scaffolding and other resources to proceed with the restoration arrived at this ancient building, which suffers a pronounced deterioration.
It is a consruction built in 1923, a jewel of local architecture, which has been in need of constructive attention for some time.