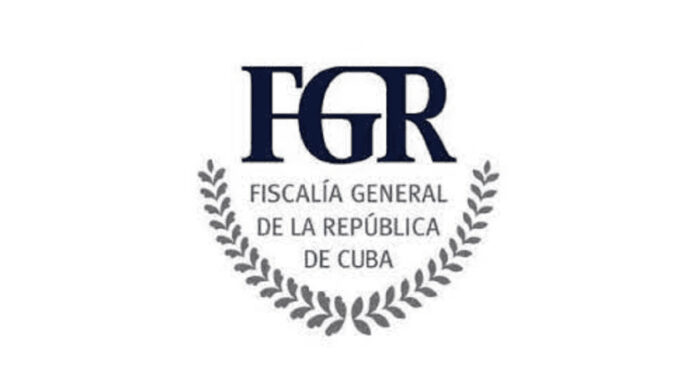 The Attorney General's Office of the Republic released today an informative note related to the investigations being carried out into events against public order that took place after the passage of Hurricane Ian through the country.
Due to its importance, we share it in its entirety.
Informative note
After the passage of hurricane Ian through the national territory, which caused severe damages in several provinces, the Attorney General's Office of the Republic controls criminal proceedings in which facts that disturbed the public order and the tranquility of the citizens are being investigated.
These events were related to the burning of facilities, vandalism, the closing of public roads to impede the circulation of vehicles and people, aggressions and offenses against officials and law enforcement officers, and incitement to violence.
Likewise, prevention actions are carried out with parents who used underage children, placing them in risk scenarios, neglecting their duties of protection, assistance, education and care towards them.
The facts under investigation will receive the corresponding criminal legal response. The accused will be assured respect for the rights and constitutional guarantees of due process.
The Attorney General's Office, by mandate of Article 156 of the Constitution, has as its fundamental mission to exercise control over the criminal investigation and the exercise of public criminal action on behalf of the State, as well as to ensure strict compliance with the Constitution, laws and other legal provisions by the organs of the State, entities and citizens.
Within the framework of legality, the protection of the interests of the State and the rights of all citizens, the Office of the Attorney General of the Republic will continue to act in accordance with its constitutional mandate.
Attorney General's Office of the Republic