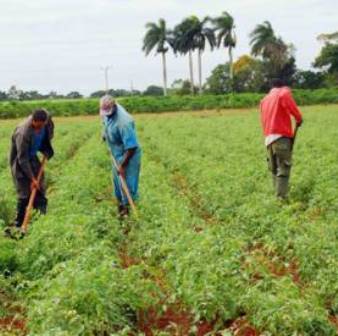 The agricultural production cooperative Paquito Rosales, in the avilanian municipality of Morón, prioritizes the treatment of those cooperative members with family, labor and social difficulties, contributing to satisfy, as far as possible, the needs of the community.
According to statements made by Jorge Osmany Cárdenas González, president of this productive base, the CPA is made up of 42 members, 11 women and 31 men, of whom seven are beneficiaries of Law 300.
Cárdenas González assures that both the board of directors and the rest of the associates guarantee the attention, in addition, of all the retirees, taking into account that they are still considered pillars of the CPA and participate with their authorized criteria in the strategic decision making process.
Today, Paquito Rosales, from Morón, works to raise the standard of living of cooperative members and their families based on the results obtained, having as a fundamental basis the fulfillment of the principles that govern cooperativism and increasing production and profitability in the midst of the most adverse circumstances.