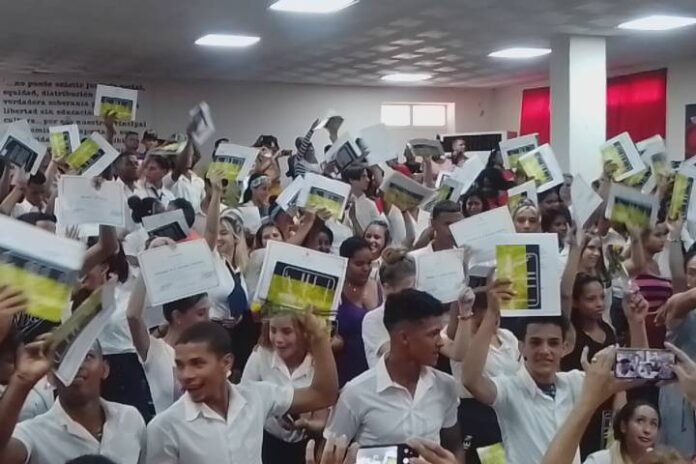 A total of 153 new teachers for Elementary, Early Childhood and Basic Secondary Education graduated from the Raúl Corrales Fornos Pedagogical School in Ciego de Ávila.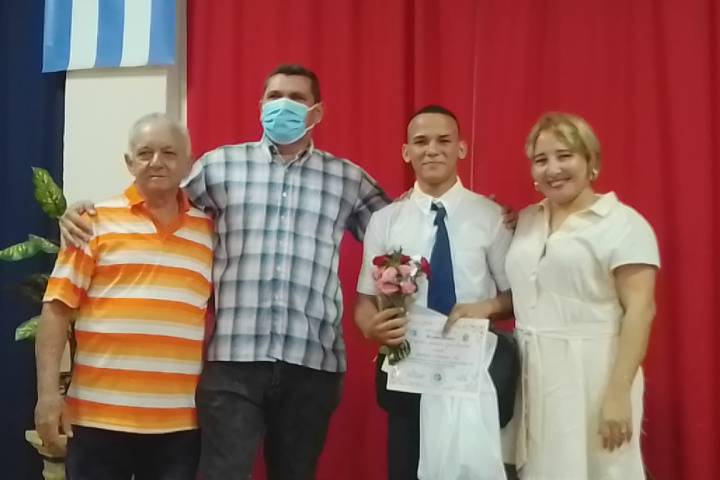 At the ceremony, Yankiel Cárdenas Fis, the most integral student, assured to remain in the front line of combat with the pride of belonging to the detachment of educators.
At the meeting, Dairon Hernández Ulloa's trajectory in the FEEM and the artistic performance of Alisbet Hurtado Pérez, Arley Moreno Artiles, Yan Carlos Cárdenas Fis and Yadian Téllez Moya were recognized.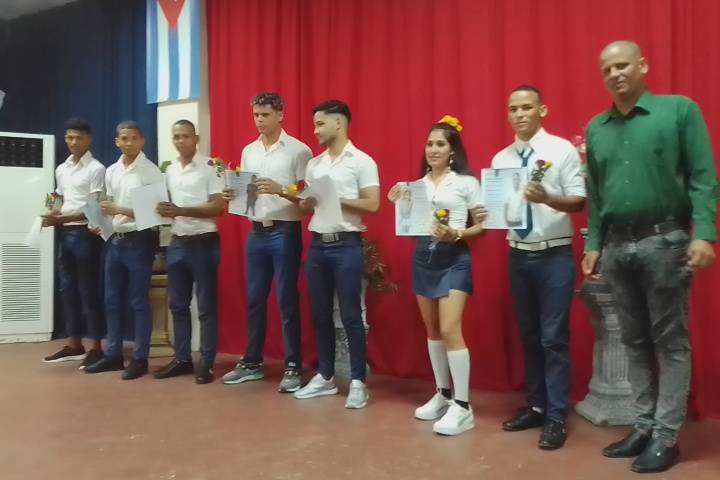 The occasion was propitious for the presentation of diplomas to those who excelled in work practice, teaching and specialties, among them Elianet Rodríguez Castillo, Adrián Rabí Gómez, Elen Nolla Cárdenas, Jennifer Limonta Quirós and María Carla Rodríguez Gómez.
In view of the many tasks they will face once they are integrated into the sector, Elisa Veliz Candel, director of the center, urged them to apply Marti's pedagogy in their daily work and to be examples wherever they are.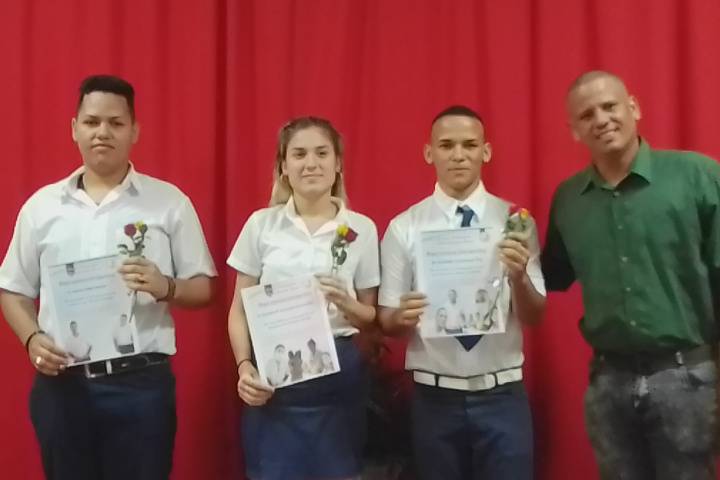 The new teachers will improve the province's teaching coverage and will make the words of the leader of the Cuban Revolution Fidel Castro come true, when he said that great tasks can be entrusted to the youth.
At the ninth graduation of the Raúl Corrales Fornos Pedagogical School in Ciego de Ávila, where the artistic talent of Proyecto Más shone, the young people vowed to remain firm in the classroom and contribute to the formation of values in children and adolescents.