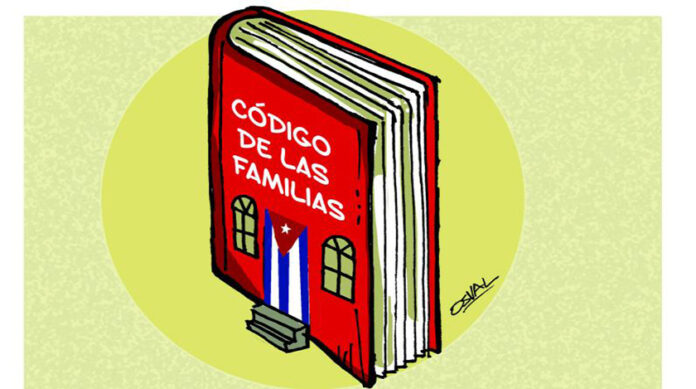 As Cuba is in the final stretch to bring the Family Code to a vote, there is no end to the spaces and exchanges to explain to the population the novel aspects of this legal regulation.
Yamila González Ferrer, vice-president of the National Union of Jurists of Cuba, recently clarified, during a community fair in Havana in support of the «yes» vote for the law, concepts that cause doubts in some people, such as progressive autonomy, parental responsibility and solidary gestation.
The Doctor in Legal Sciences said that progressive autonomy is the right of children and adolescents to actively participate in family life and to have their opinions taken into account, which does not mean a limitation on the authority of parents.
She added that the term contemplates the principles of non-violence and non-imposition in the upbringing of children, closely linked to parental responsibility, which opts to improve the exercise of care roles within the family for an adequate protection of children, and strengthens the role of parents in the education and training of minors.
Regarding solidarity gestation, the professor of the Faculty of Law of the University of Havana pointed out that it represents a controversial issue for many, because at international level the so-called surrogate motherhood is associated with the renting of wombs and the commercialization of the female body.
However, the jurist affirmed that the projection of the Family Code in Cuba is not aimed at this type of violations, since the legal figure of the solidary surrogate will be one of those that will have greater control by the authorities.
This has strict requirements in the law itself, related to the age of the pregnant woman and the biological and other conditions that must be met, she added.
She added that a gestation in solidarity can only be carried out on one occasion and in case of parental or affectionately close relationships.
González Ferrer explained that once the legal and medical requirements are fulfilled, a judicial decision will be made by a court, which will verify the fulfillment of each parameter and will determine the term to start the process.
She insisted that, according to the new Penal Code, it can be considered a crime when fundamental steps are violated in matters of gestational solidarity.
She also referred to the protection against domestic violence as one of the benefits of the legal text, which addresses the scope and the various types of violence, which transcends that exercised against women, children, adolescents and the elderly, and operates at the level of relations between couples and cohabitants.
On September 25, the new Family Code will be submitted to a popular referendum, after being approved by the deputies in the IX Ordinary Session of the National Assembly to the People's Power, in its IX Legislature.