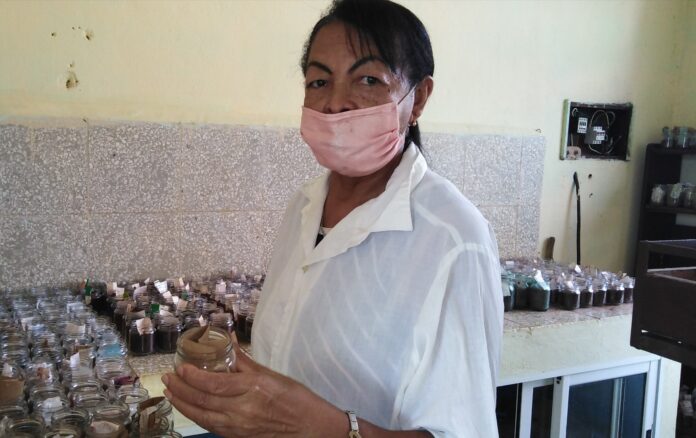 About to participate in the referendum scheduled for today, Verania Felicia Hernández Peláez affirms that she will vote yes for the Family Code and will do so with greater motivation because she feels more fulfilled in her daily work.
«I live enthusiastically because I have not defrauded, mainly in the fulfillment of my duties, the exceptional man who gave me the title of Heroine of Labor of the Republic of Cuba.
«Our eternal leader Fidel Castro bequeathed us multiple values such as humanism, solidarity, love, affections, present in the new law of alternatives and options in which we are all included.
«That is why I thank the Revolution for what it has given us so much, because my family was discriminated against before 1959. My house was a bohío with a ground floor in Arroyo Blanco, Camagüey province.
«I never forget the outrages of the Batista guard for being black, poor and grandchildren of revolutionaries, many times we received classes sitting on the floor of the rural school.
«On the other hand, today, with the benefits of the Family Code, more rights are being given to everyone, so, if we do not take into account a discipline, an organization, an orientation and some basic principles of the family, we do not comply with what it really represents as the fundamental cell of society.
«That vision of taking it to referendum has an extraordinary importance, because it will approve what benefits the working woman, the child, the young, the elderly, people with disabilities, even those who think differently from us revolutionaries».
The interview takes place during a break from advising young people in the labor training stage, in the soil and fertilizer laboratory of the Ministry of Agriculture in Ciego de Ávila, the only center of the working life of the woman who was also a Deputy to the National Assembly of People's Power, internationalist cooperant, National Award for Innovation of Greater Economic and Social Impact, National Vanguard for 21 consecutive years of the Union of Agricultural and Forestry Workers, among other merits.