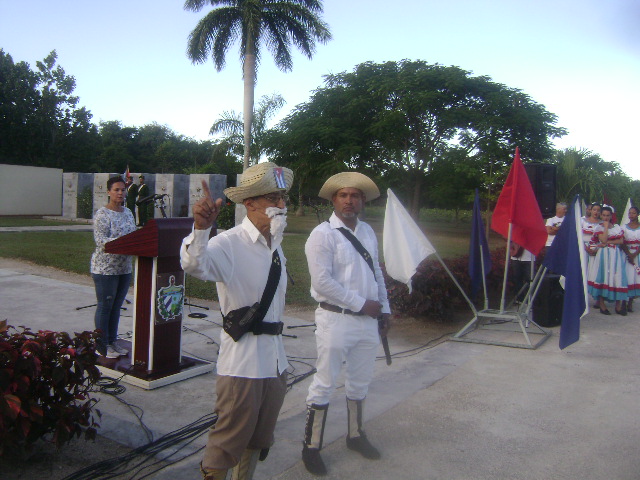 The paddocks of Lázaro López, turned into a Memorial on the occasion of the 127th anniversary of the historic meeting between Gómez and Maceo, were used to commemorate the important event that took place on November 29 and 30, 1895.
In the act presided over by the member of the Central Committee of the Communist Party of Cuba and its first secretary in Ciego de Ávila Liván Izquierdo Alonso, together with the governor Tomás Alexis Martín Venegas, the definitive constitution of the Invading Army that would take the fight for the Independence of Cuba to its western area was emphasized as a sign of Unity.
In this context, new members of the highest political organization and the Union of Young Communists were given their membership cards and as part of the program there was the performance of the actors who embodied the historical Mambí leaders, the dance and peasant music by young performers who cultivate the rich tradition.
The member of the Municipal Party Bureau Denier Bertolis Pérez, in his speech said: «Today I ratify in this sacred place that our heroes are neither dead nor forgotten and that our commitment is like theirs on the side of the homeland, always working so that the future is always written in big letters and victories.
In Majagua the Marti's ideal of being cultured to be free is certain, with the certainty that history is part of our culture and that it is the most sacred treasure of a nation, the strength of our people will continue to be in its unity and in Majagua we will continue with the air of 26 beating for the people, because in Majagua united we are continuity and the day that there is no combat will be a lost day.