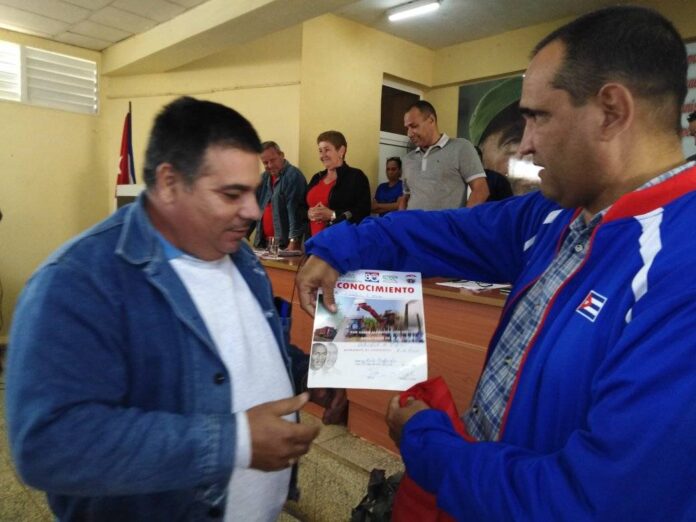 The most outstanding in individual and collective emulation in the Sugar Agroindustrial Enterprise (EAA) Ciro Redondo, were stimulated in a meeting chaired by Liván Izquierdo Alonso, member of the Central Committee and first secretary of the Party in Ciego de Ávila.
At the meeting Federico Pérez Quiala, member of the National Committee of the Sugar Workers Union, informed that the results correspond to the last week in which Irabel Morales de Armas, from the Ignacio Agramonte Agricultural Production Cooperative, was the most productive combined operator.
Also outstanding in the stage were the KTP2 combined harvester platoon of the Cooperative Production Base Unit Ilusión and the number three of the CASE model harvesters.
In land preparation, the first place went to platoon number one; in sugar cane planting, to the Agricultural Production CooperativeºRevolución de Etiopía and in sugar production, to brigade one of the Ciro Redondo sugar mill.
It was learned that in order to catch up with the sugar production plan in the so-called Colossus of the Center, with a backlog of about 3 thousand tons to date, it is essential to comply with the daily task of cutting, avoid fires in the sugarcane fields, eradicate the derailment of sugarcane wagons and the loss of raw material that is lost on the way to the milling plant, especially since the success of the sugar season in Ciego de Ávila depends on the availability of sugarcane.