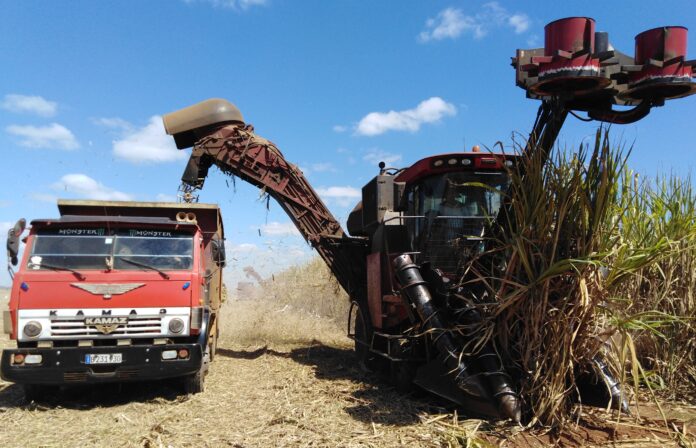 New actions are carried out at the epicenter of the conflict to revive the exchange between the Ciro Redondo sugar mill and the nearby bioelectric
Ciego de Ávila intends to remove or reduce the bitter taste of its sugar harvest, which has a delay of 27,000 tons in relation to the production plan since it started last December, according to what was learned in the check of the results of the contest carried out in in the last few hours, which was chaired by Liván Izquierdo Alonso, member of the Central Committee and first secretary of the Party in the Avilanian territory.
Faced with such a challenge, at the epicenter of the battle, the process of overheating the equipment begins with the purpose that the bioelectric company leaves its two boilers synchronized today and, in its capacity as the energetic heart of the Ciro Redondo power plant, gives vitality to that factory of the sweetener so that it can clean the massecuite accumulated in pans and pipes, since the second and largest operational interruption occurred this season, due to failures in the mechanisms of its neighboring power plant.
The materialization of 75% of the provincial sweet grain plan in this contest depends on the contribution from said epicenter, because the materialization of 75% of the provincial sweet grain plan depends on both of the most modern industries of its kind in the country, informed to Trabajadores Eduardo Larrosa Vázquez, director of coordination and technical supervision of the Azcuba sugar group in the province.
He said that Ciro Redondo's debt is almost 17 thousand tons, so the purpose is to reactivate in the next few hours all the cutting forces in fields of the Enrique Varona, Venezuela and Ciro Redondo Agroindustrial Sugar Companies that pay the raw material towards the so-called Colossus of the Center, if a fruitful coupling occurs between the two previously mentioned entities.
Thus, the manufacture of the sweet product would resume there next weekend, and as predicted at the meeting, for the mill to fulfill its plan, 400 tons per day must be produced until May 15.
He added that the central Ecuador refinery lacks 2,000 tons to materialize the annual commitment. While the named Primero de Enero has produced more than 3 thousand 800 extra plan with a view to reducing the deficit in Ciro.
«There is cane and the weather gives us the opportunity to grind, so we have to take advantage of the resources and the incentive of the men and women of the sector, plus the support forces, to materialize in days of decisive effort the volumes of compromised sugar», stressed Larrosa Vázquez.
Meanwhile, Liván Izquierdo Alonso urged to stop the fires in the cane fields, and to carry out in a different way the checking of the daily task team by team and worker by worker, in the cutting and transportation of the raw material, and for each shift of the wits.