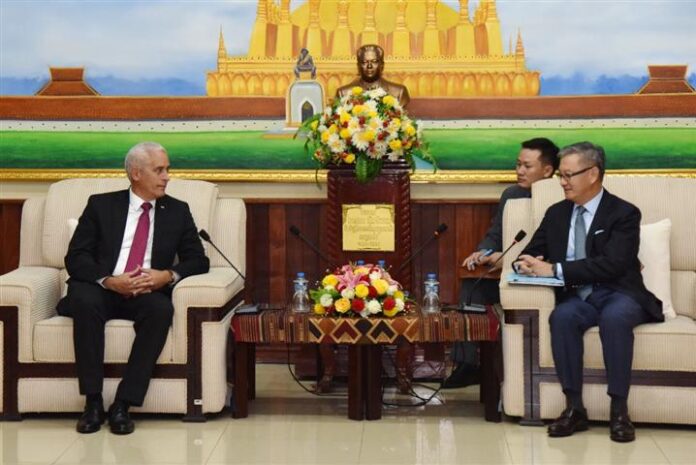 Cuba's First Deputy Foreign Minister Gerardo Peñalver will conclude today a visit to Laos, the last stage of a tour of three Indochina countries aimed at strengthening relations and promoting cooperation.
On his last day here, Peñalver and his delegation will visit a special development zone and meet with teachers and students of the Laos-Cuba Friendship School, the island's ambassador to this Southeast Asian nation, Enna Viant, told Prensa Latina.
The vice-chancellor was received yesterday by Thongsavanah Phomvihane, member of the Central Committee of the Lao People's Revolutionary Party (PPRL) and head of its Foreign Relations Commission, with whom he agreed that the exchange of experiences on the construction of socialism contributes to the development of bilateral ties.
On the same day, he paid a courtesy visit to the member of the Political Bureau of the PPRL and Deputy Prime Minister, Sonexay Siphandone, which allowed ratifying the priority that both countries give to their relations, as well as the willingness to expand cooperation in all areas of common interest.
Previously, Peñalver and his counterpart Bounleua Phandanouvong signed the 2022-2025 Collaboration Plan between the Ministries of Foreign Affairs, which they valued will also contribute to strengthen the existing friendly relations between both parties.
The signing of the document took place at the end of the official talks between Phandanouvong and Peñalver, who arrived here to complete the third and last stage of his tour of Indochina countries, which previously included Vietnam and Cambodia.
The vice-chancellor began his activities in this city by meeting with the vice-president of the National Assembly (Parliament) and head of the Association of Friendship with Cuba, Chaleun Yiapahoeur.
On the occasion, he presented his host with the Order of Solidarity and the 60th Anniversary Seal of the Cuban Institute of Friendship with the Peoples (ICAP), in recognition of the solidarity trajectory and unconditional attachment to the defense of the Cuban Revolution.
During his first day here, he also visited the Phanphet company, specialized in the production of rice and other foodstuffs; the That Luang stove and the Sisaket temple. Last June, the top leaders of the Communist Party of Cuba (PCC), Miguel Diaz-Canel, and the PPRL, Thongloun Sisoulith, held a video conference in which they highlighted the increasingly consistent relations of friendship and solidarity between the two countries.
We give high priority and importance to the ties of friendship and cooperation that unite the peoples, parties and governments of Cuba and Laos, emphasized Díaz-Canel, who extended to his interlocutors a warm and fraternal greeting from Army General Raúl Castro.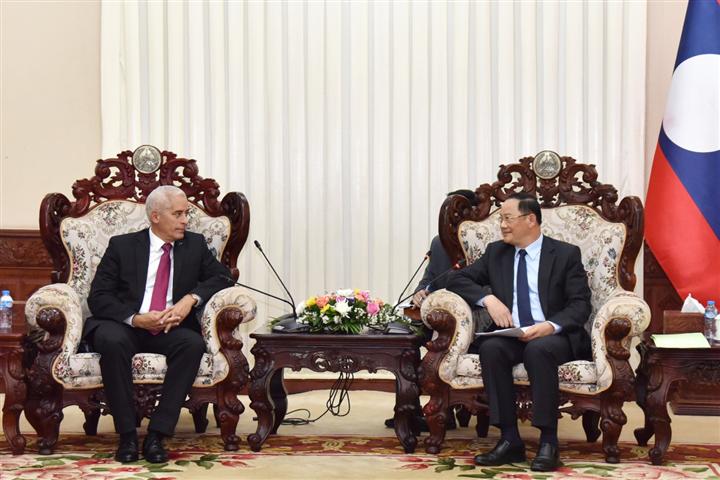 During the dialogue, the Cuban president made some proposals to boost bilateral economic ties and expand cooperation in the areas of health, education, sports, pharmaceuticals, biotechnology and agriculture.