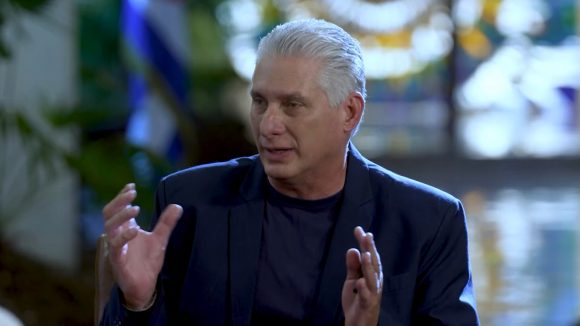 Cuban President Miguel Díaz-Canel celebrated today the first results in favor of the Code of Families, after the completion of the popular referendum process and the participation of more than five million 800 thousand voters.
From his profile on the social network Twitter, the president alluded to the figures provided by the National Electoral Council referring to an attendance this Sunday of almost 69 percent, with respect to the basic part of more than eight million registered voters, in the 23 thousand schools arranged for this purpose.
The head of state also mentioned the passage of Hurricane Ian, organized and intensified during this early morning and the fourth phenomenon of this type in the current hurricane season, all formed in this month of September.
Díaz-Canel described this week as challenging due to the meteorological situation and recommended the maximum protection of human lives in the face of the possible strengthening of the hurricane in the next 12 to 24 hours and its proximity to the west of the Caribbean nation.
According to the most recent forecasts, its maximum sustained winds reach 120 kilometers per hour, with higher gusts, a minimum central pressure of up to 983 hectopascal and a course close to the northwest, at 22 kilometers per hour.