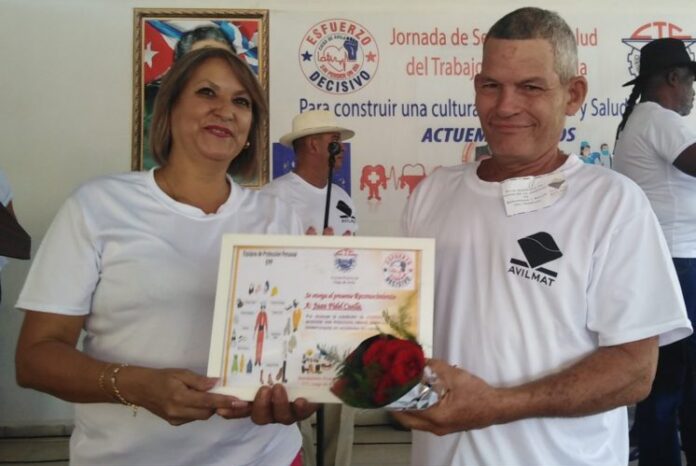 The activities for the National Day of Safety and Health at Work began in the province of Ciego de Ávila with marked segments that exalt the leading role of the men and women of MINSAP and the Ministry of Basic Industry in Cuba.
Yunier Espinosa Reyes, Member of the CTC Executive in the territory, specified that during the month of November the program includes all trade unions, scenarios where the individual and collective performance of the most outstanding in the tasks of the important area will be recognized.
This also presupposes the sanitization of premises, the declaration of safe centers in the activity, the holding of talks on diseases of epidemiological origin and the establishment of deserved recognition to accident-free drivers during the last five years and to the performance of the brigades directed to the auto-focal.
Likewise, the celebration includes leaders, collectives, organizations and outstanding workers in voluntary blood donations, an activity led to date by the members of the Civil Defense Union, who will hold an exchange workshop at the Cayo Coco Construction Company to share their experiences.
A colloquium on Occupational Safety and Health from a scientific point of view will be held at the Jardines del Rey International Airport, while the 10 municipalities will host workshops on Labor Training, together with the Declaration of Protected Areas and Companies, and as a more important topic, the Brushes and Plastic Articles Company is planning to hold a Colloquium on Road Safety and Accidents.