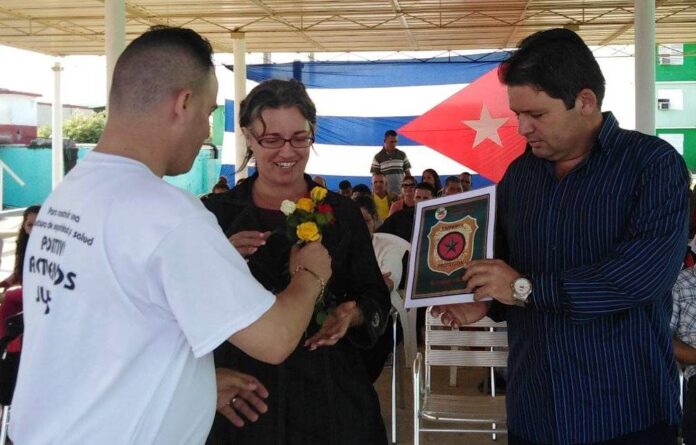 ECOT workers received several awards for their comprehensive results in occupational safety and health.
The workers of the Construction Company of Works for Tourism (ECOT) Cayo Coco, National Vanguard in the blood donation program, received several awards in the last hours when they hosted a colloquium on the importance of this human contribution, as part of the political movement called Aporta tu gota para salvar vidas (Give your drop to save lives), an initiative of the Workers' Central Union of Cuba (CTC), in Ciego de Ávila.
During the activity, the center was awarded the Safe Center certificate for its compliance with biosecurity measures in the fight against epidemiological diseases, mainly dengue and COVID-19.
Alfre Menéndez Pérez, director of the construction company, received the awards for being a Protected Company and a leader in blood donations.
José Ramón Betancourt, a worker, was awarded the status of Labor Star in Safety and Health, after maintaining a relevant work history with no occupational accidents.
In addition, for standing out in the blood donation program, the Provincial Secretariat of the CTC paid tribute to the Provincial Bureaus of the Hotel and Tourism; Education, Science and Sports; Agriculture, Forestry and Tobacco; and Civilian Defense Unions.
Yuniel Espinosa Reyes, member of the Provincial Secretariat of the CTC, referring to the results of the recently celebrated Work Safety and Health Day, in which Ciego de Ávila obtained the category of outstanding province, expressed that for the avilanian trade union movement the life of the worker is the essence because with a man in safe conditions better results are achieved in the economy.