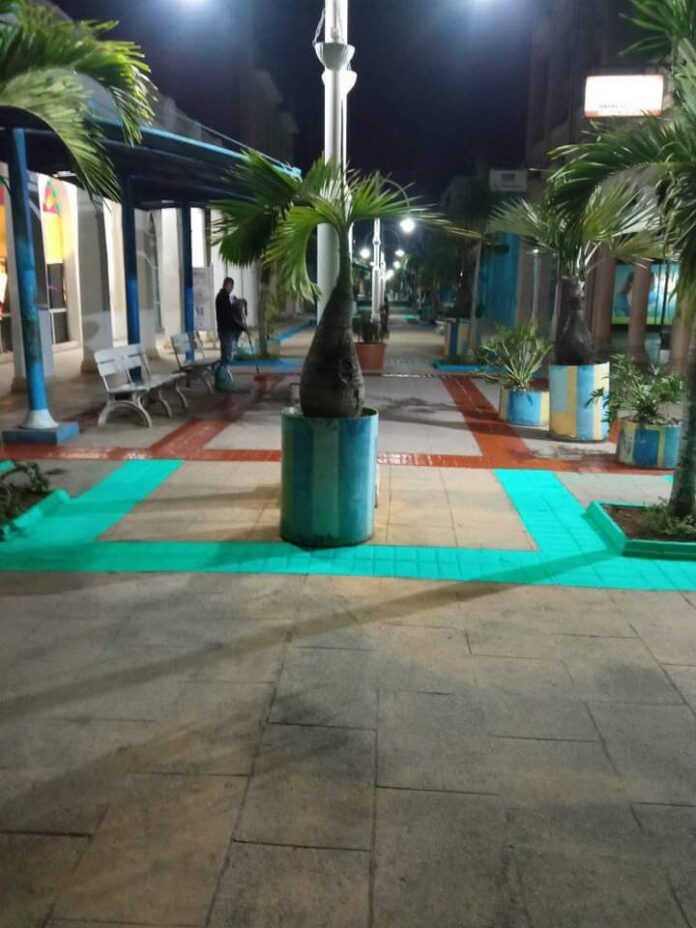 The maintenance and painting of the elements that make up the central boulevard of Ciego de Ávila are part of the cleaning and beautification work carried out by the workers of Community Services in the capital of Ciego de Ávila.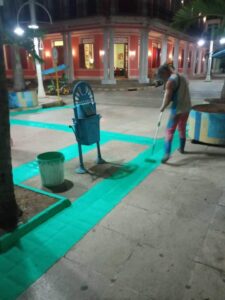 This was announced to this media outlet by Luis Alberto Pérez Olivares, director of that entity, who added that they have carried out multiple tasks aimed at achieving a better image, as part of the movement For a more beautiful city.
«On the boulevard, the walking areas, the solid waste baskets and the pergolas were painted, while waiting for the arrival of the paint to proceed with the benches,» said the official.
Likewise, brigades from the Cuban Fund for Cultural Assets are working to repair the fountains, together with workers from Comcávila and the Construction Materials Production Company (PROMAC), who carry out painting and repair work.
Pérez Olivares said that the actions in the downtown Avilanian promenade have not yet been completed, which also includes the improvement of green areas and the revival of planters, since it is about achieving a change of image through the culture of detail.