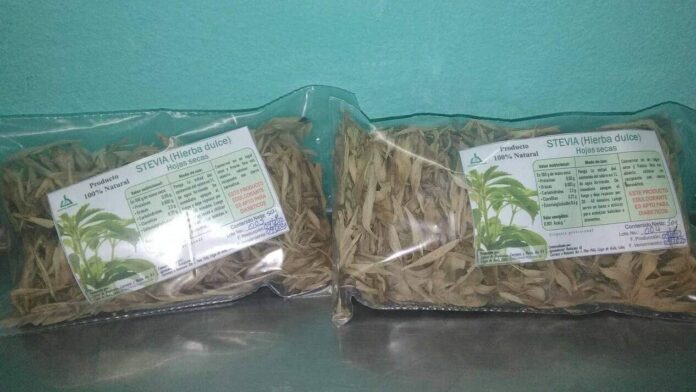 The new organic products to be marketed at the Bio-plants Center in Ciego de Ávila are ready.
They are Flor de Jamaica (Jamaica Flower) and Stevia rebudiana, 100% natural, with beneficial properties for health.
Both products come from plants that have undergone studies by researchers of the Avilanian agro-scientific institution.
Hibiscus flower, in the form of dried calyxes, is said to improve various ailments because it is rich in antioxidants and prevents hypertension and high cholesterol, which makes it cardio-protective.
Stevia rebudiana leaves are a natural sweetener, recommended for people suffering from diabetes mellitus, because this substance does not alter blood glucose levels.
The Bio-plants Center of Ciego de Ávila, which is about to celebrate its 30th anniversary, is immersed in several research projects on plants with medicinal properties and in the improvement of agricultural crops to contribute to the food sovereignty that the country is currently betting on.