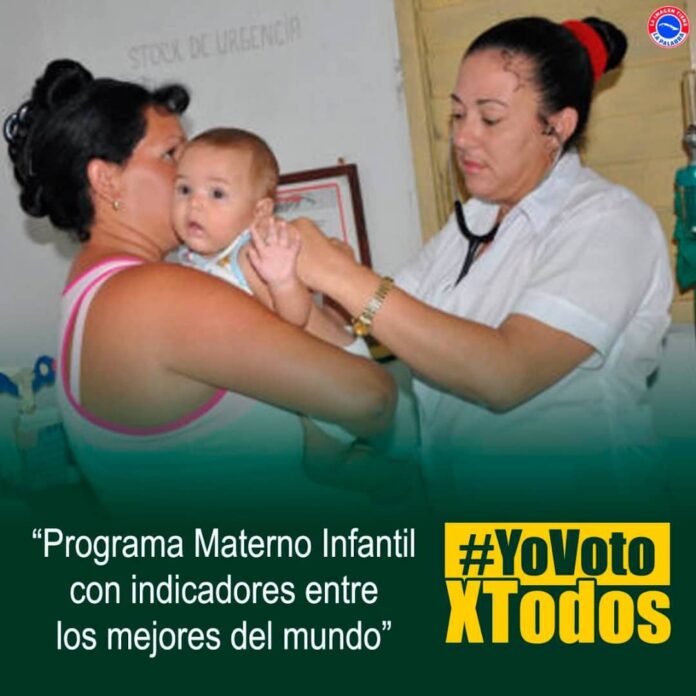 Analyzing the behavior of the Maternal and Child Program (PAMI) in the province of Ciego de Ávila is a task that currently occupies the Health authorities in the territory.
In each municipality, intersectoral actions are evaluated based on the program, in which Primary Care has a great incidence because the detection and follow-up of pregnancy occurs in the Family Doctor's offices.
They are also in charge of early recruitment, integral care, pre-pregnancy, prenatal and control of the development of pregnancy.
The high fertility in adolescents constitutes a true challenge of reproductive health and the most frequent complications in childbirth. Hence, it is necessary to prevent them as well as high-risk pregnancies with prophylactic and educational work in the community.
Childbirth, puerperium and newborn care corresponds to hospital services, where it is also necessary to guarantee quality services and it is part of the analysis that PAMI carries out in the avilanian territory.
Congenital malformations and low birth weight are factors that affect infant mortality and are often directly related.
Ciego de Ávila concluded 2022 with an infant mortality rate of 6.2 per 1,000 live births and, although it is not a notable result on the national scene, it did behave below the country's average and this year the aspiration and commitment is lower that number.
Guaranteeing a healthy pregnancy, a safe delivery and a puerperium without complications is the commitment of all the factors to continue making the Maternal and Child Program a bastion of Cuban Health.