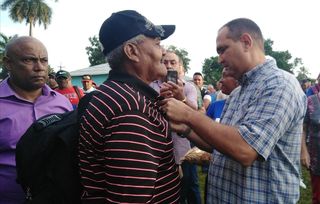 The commitment to produce 2,500 tons of sugar during the small sugar harvest next December was ratified during the ceremony held in Ciego de Ávila province on October 13, Sugar Workers' Day.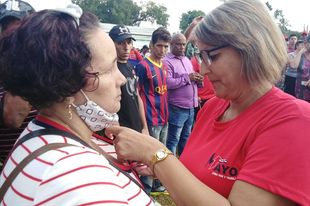 In order to materialize this productive goal, the first battles must be won in the efficient and quality repairs of the agro-industrial machinery that will favor a stable milling, and continue planting sugar cane for future contests, said Yisel Amuedo Yanez, general secretary of the Sugar Workers Union Bureau in the avilanian territory.
The commemoration was propitious for the awarding of the Jesús Suárez Gayol distinction to a group of men and women with more than two decades of uninterrupted work in the sector, an award presented by Liván Izquierdo Alonso, first secretary of the Provincial Committee of the Party, Tomás Alexis Martín Venegas, Governor of the province, and Niurka Ferrer Castillo, general secretary of the CTC in the territory.
The collectives of the Basic Units of Cooperative Production Agustín Balmaceda, Ilusión, Cacahual and Saladrigas, and that of the Agroindustrial Company Ciro Redondo, which was the venue of the provincial act for the Sugar Workers' Day, were also stimulated for their results in productive, union and social activities.