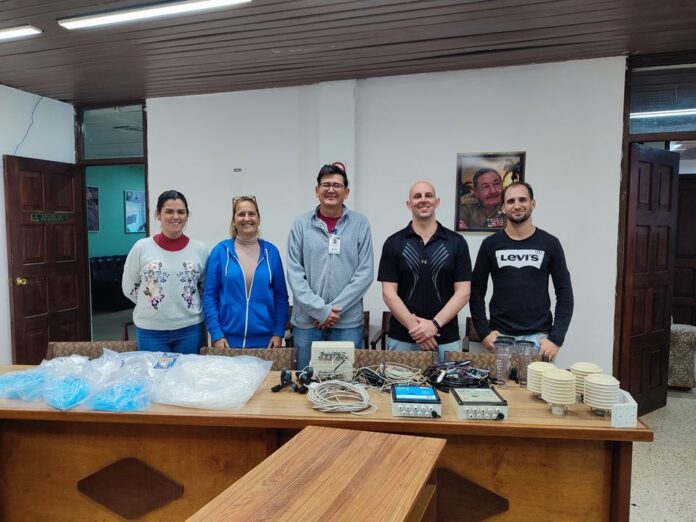 The Agricultural Research Center Kompetenzzentrum Obstbau-Bodensee (KOB), sent an important donation to the Bio plant Center of Ciego de Ávila.
Located in Ravensburg, Germany, the KOB sent to the avilanian institution equipment for meteorological and environmental measurements, necessary in the different agro-science study processes.
They also delivered materials and reagents for the development of biotechnological research, useful in the field of in-vitro cultivation and natural products extracted from plants.
Dr. Manfred Büchele, director of the KOB, is the driving force behind this and previous donations.
There is a close collaboration between the KOB institution and the Bioplants Center, which includes the participation of avilanian researchers in studies carried out in the laboratories of the German scientific institution.