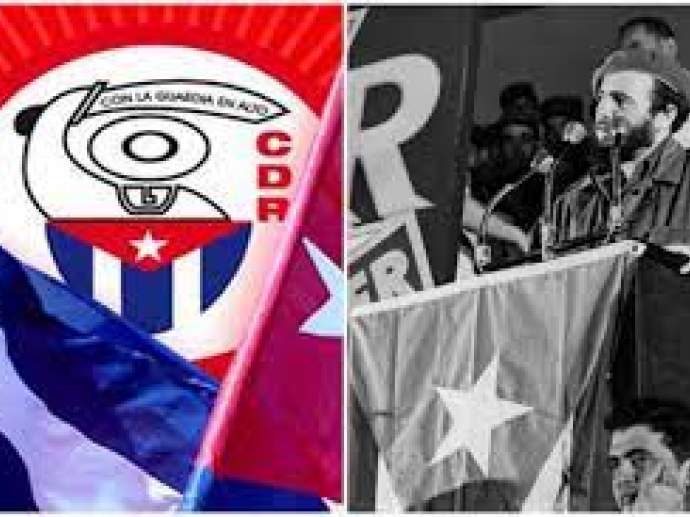 With the notes of the Hymn of Bayamo and a minute of silence for the recent death of the CDR members Magaly Vázquez Alonso and Anabel Pérez Marrero, the X Congress assembly began at the Orestes Triana Revolution Defense Committee, in zone 11, in the Roberto Rivas Fraga Popular Council of Ciego de Ávila.
At the meeting, the voice of Raimer Jhonson Joba was heard, who read out the call for the great meeting of the CDRs, which was applauded by those present, giving their unrestricted approval to the revolutionary process and cheering on Fidel, Raúl and Miguel Mario Díaz-Canel Bermúdez.
A balance of what has been done so far and what can be done in terms of strengthening the CDR guard to face criminal acts, the role of each one in supporting food production, as well as, in the revitalization of other tasks of the Committee occupied the agenda of this assembly at the base.
The proximity of the parliamentary elections on March 26 as a democratic exercise that proposes voters to vote for all, in a demonstration of unity and support for the Cuban social and political model, was also among the issues analyzed by the members of that neighborhood structure from Ciego de Ávila.
Those present re-elected Mercedes Joba Méndez as their organizer, Yasmany Domínguez Rosabal responsible for surveillance, Amarilis Sánchez Sola ideological, and Miriela Bravo Reyes as president, who was also acclaimed by the pre-candidate membership for the municipal, provincial assemblies and the CDR Congress.
In the same way, the Committee for the Defense of the Pioneer Revolution headed by the restless Bruno César Reyes Báez and Milena Barrera Bravo was constituted, in addition to highlighting the role of Elvis Carrasco and Adrián Agustín Bravo, two young people from the block inserted in the fulfillment of the Service Active Military.
The X Congress meeting of CDR 2 Orestes Triana, belonging to district 11 in Ciego de Ávila, attributed special significance to the proximity of March 8, International Women's Day, and served as a favorable framework for the recognition of Noelvis Cosa Rodríguez and Mercedes Joba Méndez, members of the best performance within the largest mass organization in the area.