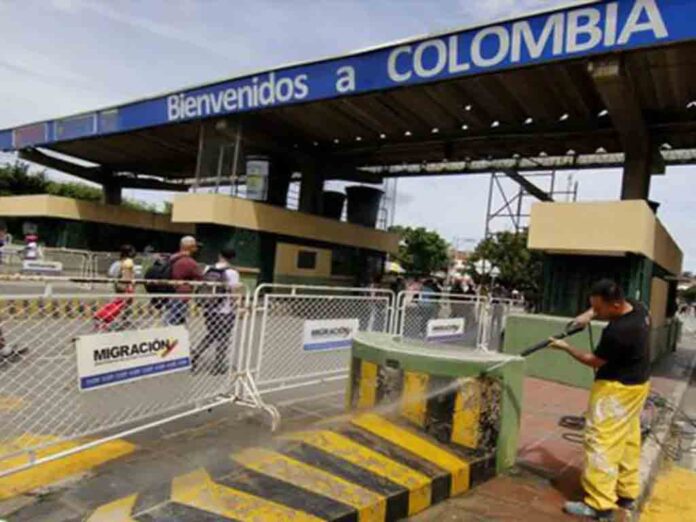 The mutual confidence to move towards the reestablishment of full and lasting political and diplomatic relations will guarantee today that Venezuela and Colombia will open their borders after more than seven years of closure.
President Nicolás Maduro and his Colombian counterpart, Gustavo Petro, announced last September 9 the measure, which is also in addition to the resumption of commercial flights between Caracas-Bogotá and Valencia with the capital of the neo-Granadian state.
«I am very happy to announce that as of Sep 26 we will jointly open the borders between Venezuela and Colombia. In addition, we will resume flights between Caracas-Bogotá and Valencia-Bogotá,» the president wrote on his Twitter account.
He stressed that «the exchange and cooperation between our peoples, restarts on the right foot».
The moment will be good for both countries and will be «very exciting» for the Colombian and Venezuelan peoples, the president emphasized during a working meeting with governors and mayors of the country.
This opening step was preceded by a series of meetings between authorities of the Ministries of Transport, Commerce and Economy, and others between Foreign Ministers Carlos Faría (Venezuela) and Álvaro Leyva (Colombia), as well as the Ministries of Defense.
Last Saturday's meeting of the high military commanders, Vladimir Padrino and Iván Velázquez, respectively, outlined the road map to be followed in the maintenance of security, vital to be able to advance in the common plans for social development and infrastructure in the conflictive border area.
Previously, Venezuelan and Colombian intellectuals held the Binational Meeting of Poets La Paz nos Une, held in Cúcuta, North of Santander, and in San Cristóbal, Táchira state.
A meeting of parliamentarians of the Colombian Congress and the Venezuelan National Assembly was also scheduled yesterday, but was postponed for the future with five meetings scheduled, some of which could take place before the end of 2022.
The opening of the two thousand 219 kilometers of border generated from the beginning expectations on both sides among the local population and the small, medium and large businessmen, because of what it means in the economic order for the almost paralyzed bilateral trade.
The commercial exchange between the two nations reached between 2007 and 2009 eight billion dollars, according to data disclosed here, and it is expected to reach two billion dollars before the end of the year.
The rupture of relations occurred in February 2019 provoked by the impertinence of the self-proclaimed president Juan Guaidó in his intentions to violate the legitimacy of the constitutional government of the Bolivarian Republic.
It was not until last August 29 that Caracas and Bogota reestablished it with the delivery of credentials to President Nicolas Maduro, by the appointed Colombian ambassador here, Armando Benedetti, an action he repeated on September 7 before Gustavo Petro, Felix Plascencia.