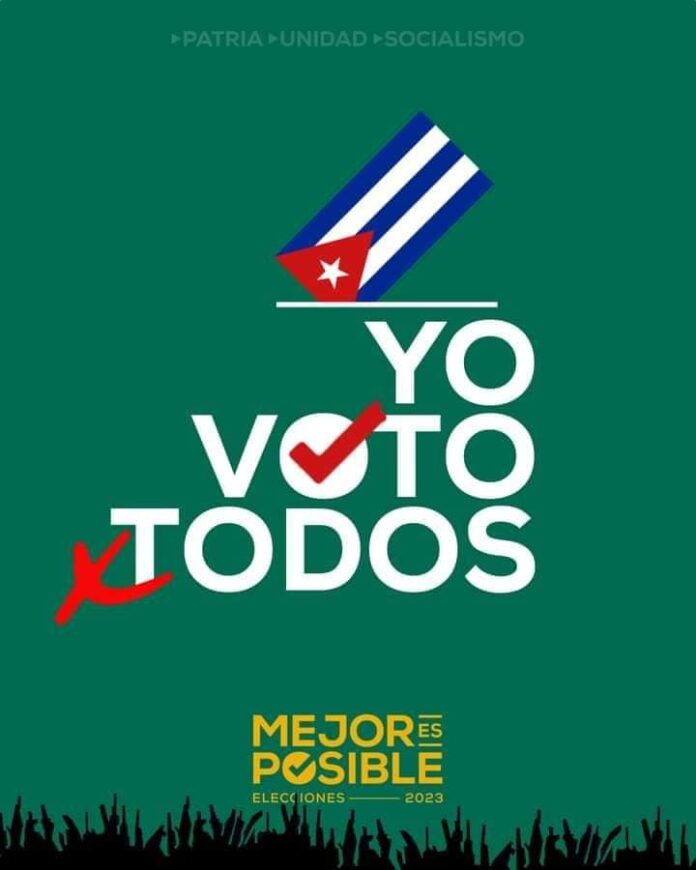 With 24 polling stations and more than 11,400 voters, residents of the Roberto Rivas Fraga Popular Council in Ciego de Ávila, expressed their support for the election of deputies and their participation in the polls on March 26 in their vote for Cuba.
This was stated by the voters of constituency 116 of this demarcation, where details related to the process were specified through an exchange with the candidate for Deputy Lázara González Armentero.
Of the 470 deputies that will make up the National Assembly of People's Power in its tenth legislature, 23 of them were nominated by the province of Ciego de Ávila.
Eduardo Alcalá Ortega, president of the Popular Council, specified that the propaganda that collects the data of each of the candidates that will represent them in the X Legislature, for a period of five years, is exposed in different areas of the community.
The popular leader announced that on March 19, the electoral colleges of this territory will participate in the dynamic test. At the same time, he pointed out that the political guarantee for the national elections is available and all the local offices and the 180 electoral authorities are ready.