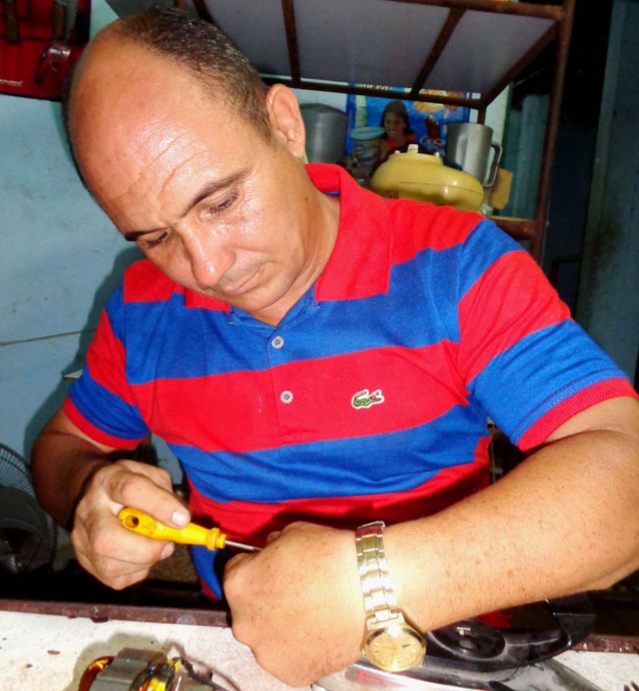 Rodolfo Peña Quintana, one of the prominent members of the movement of non-state workers, to which more than half a million Cubans are incorporated, affirms that he will vote Yes for all the candidates in the voting next Sunday, with a view to electing at the polls to the deputies to the National Assembly of People's Power.
«I am going to exercise the united vote because the nominees are our co-workers, neighbors and even clients who stand out for their merits, preparation and willingness to direct actions convinced that a better country is possible», affirms who is not only a self-employed all terrain, but also an unconditional cooperator so that quality prevails in the elections.
House-to-house visits to interact with voters, identify disabled people with the right to vote and fraternize with the pioneers who will guard the ballot boxes, among other tasks he fulfilled to help organize the polling stations in his area of residence, belonging to the Popular Council Onelio Hernández, from the provincial capital in Ciego de Ávila.
The work of this self-employed electrical appliance repairer includes his efficient performance as an innovator, lay judge, general secretary of the union section of non-state workers who provide services in the area outside the Antonio Luaces Iraola provincial hospital; member of the National Committee of the Union of Commerce, Gastronomy and Services, delegated by this organization to its upcoming second National Conference and other responsibilities and recognitions such as Labor Prowess, granted by the Cuban Workers´  Central , and the Premio del Barrio, conferred by the Committees for the Defense of the Revolution.